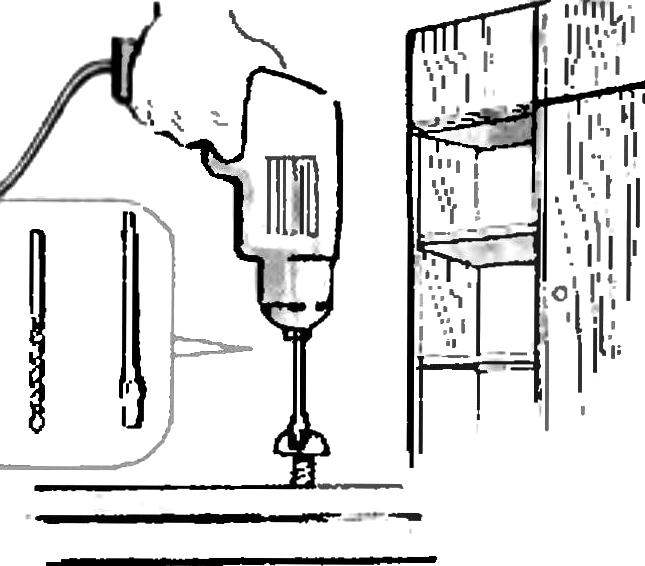 When my dad collected a wardrobe, had to tighten a lot of screws. We remember posted in the "Modeller-designer", the Council is to use in such operations as rotation. But we had the drill. What if you try it? Took a screwdriver from a set of novosela, secured in the Chuck of a drill — and very quickly and easily screw all the screws in prepared holes.
E. LATYPOV, G. Borzya, Chita region.
Recommend to read
ROCKETMODEL CLASS S8F
Readers of radio-controlled model copy of the missile and aircraft interceptor BI-1, the parameters of which correspond to rocket gliders S8F Recall that this flying class combines the...
NUCLEAR MISSILE KILLER
(Continued. The beginning in № 3 2005)   Supersonic strategic bomber CONVAIR B-58 HUSTLER. Not waiting for the completion of flight tests, August 1, 1960 the U.S. air force has...