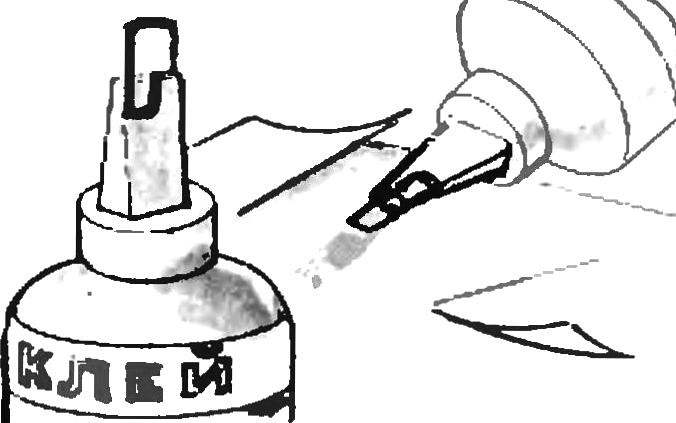 Many people know how uncomfortable to use stationery glue of the modern bubbles with a brush — the plastic spout with a spatula. The contents of it then squeezed a puddle, all is not.
Meanwhile, will help a simple paper clip. Insert it halfway or a little more in the slot of the spout of the bottle and the glue will get on the paper straight.
M. MATROSOV, Ust-Labinsk, Krasnodar Krai
Recommend to read
BLASTER AQUANAUT
About ten years ago I read in "M-To" article that described the design of the spear gun. Decided using the same principle — a spring as a battery, to make the gun more simple, easy, and...
STOVE "HOUSEKEEPER"
Wonder how good Russian baking! The sweet bread from it, most nourishing soup of it. She and the heat in the house will remain, and herbs for the winter, dried, and pottery, saverchenko...