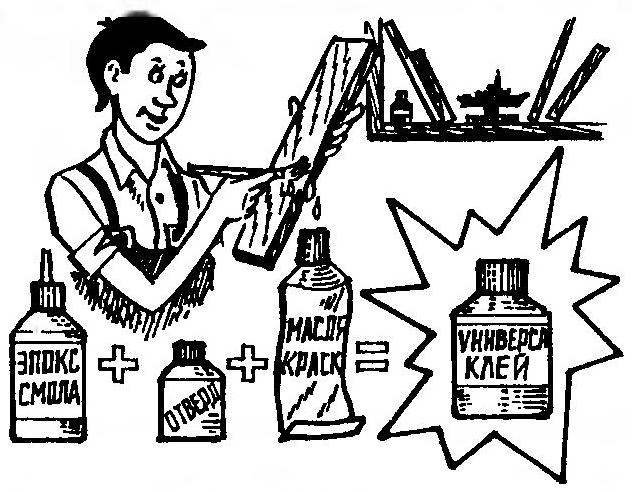 Mix epoxy resin with hardener is used as not only self-hardening compound or filler, but also a universal glue. If in the preparation of the mixture, add to the oil paint, it freezes faster and lasts longer.
P. RISK, G. Polyarnye Zori, Murmansk region
Recommend to read
CLAMP-AUTOMATIC
Like focus: sheet metal or plywood easily inwards bracket clamp, and back it not to pull out any effort — so tightly he squeezes. What does that mean? The secret is in the little extra...
EARLY FIGHTERS D. P. GRIGOROVICH
The car has received the designation IL-400. This first domestic fighter created after the revolution, aroused great interest from other designers, in particular, of D. P. Grigorovich....