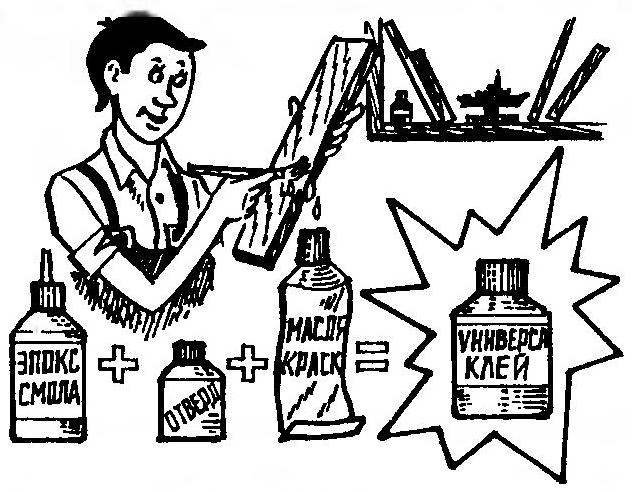 Mix epoxy resin with hardener is used as not only self-hardening compound or filler, but also a universal glue. If in the preparation of the mixture, add to the oil paint, it freezes faster and lasts longer.
P. RISK, G. Polyarnye Zori, Murmansk region
Recommend to read
NO MATTER WHAT TROUBLES
If you have Minnie children - protect them from an accident by a gas or electric stove protective "fence" of wire or duraluminium corners.    
GROWERS PITCHER
Ceramic jugs in the village are not uncommon. Apparently because of the cheapness and practicability of vessels of baked clay, in which water almost months remains prohladnenskiy, and...