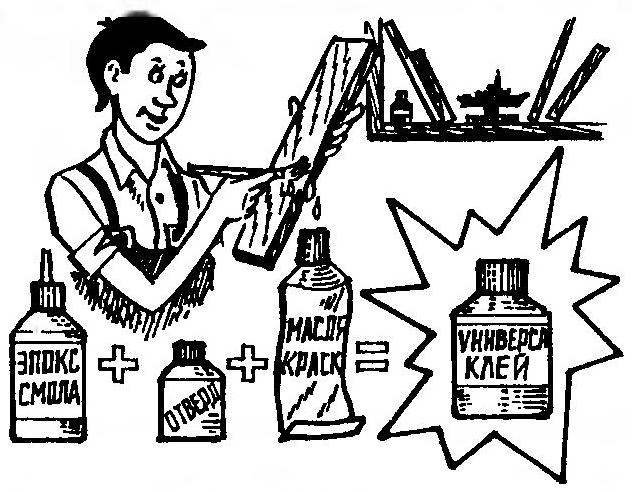 Mix epoxy resin with hardener is used as not only self-hardening compound or filler, but also a universal glue. If in the preparation of the mixture, add to the oil paint, it freezes faster and lasts longer.
P. RISK, G. Polyarnye Zori, Murmansk region
Recommend to read
ALMOST LIKE A DETECTIVE
There is hardly cinteractive, which did not seem to be a special hiding place. One particularly stuck with me. It was easy tiles, concealing a shallow niche. I liked the idea. And when I...
A DRILL-MIXER
To liven up the thickened paint, to mix the components of epoxy resin will help a kind of mixer-impromptu; it consists of a drill, a long bolt and metal blades clamped between two nuts...