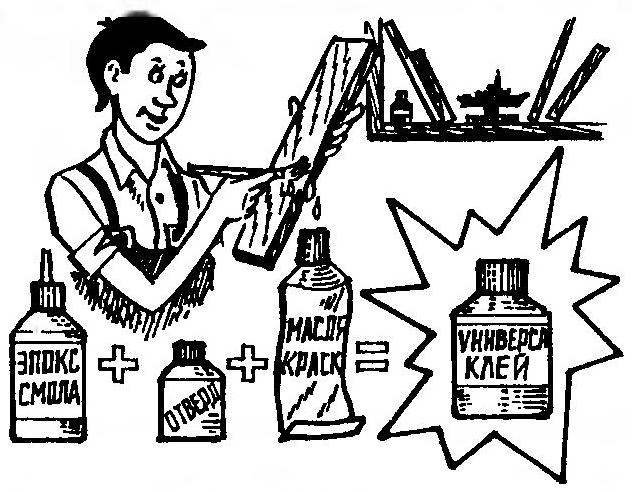 Mix epoxy resin with hardener is used as not only self-hardening compound or filler, but also a universal glue. If in the preparation of the mixture, add to the oil paint, it freezes faster and lasts longer.
P. RISK, G. Polyarnye Zori, Murmansk region
Recommend to read
RESCUE TUBE
The photographers know that the development of film in photobucke quicker and more efficiently, if the snail with the film periodically scroll. However, looking out of the reservoir...
AND FROST IS NOT A HINDRANCE
Using rimed with frost glass not distinguish outdoor thermometer. I took clear packing box from a toothbrush and even in the summer, stuck it on a dry glass, by placing a thermometer...