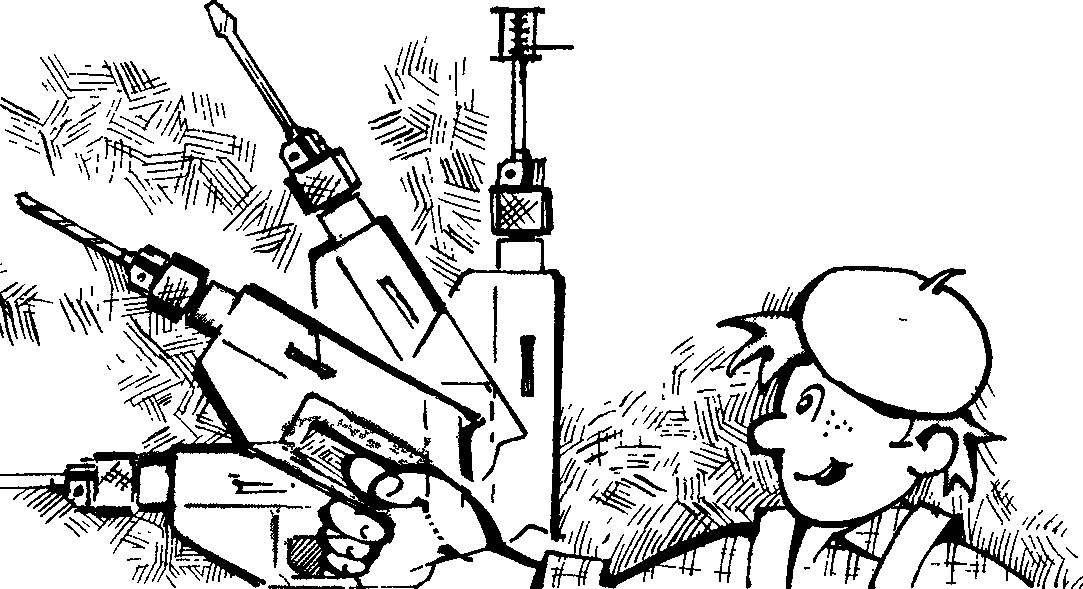 Electric hand drill machine (or drill) there are many home craftsmen. But its opportunities will be wider if it is to provide a speed controller. In this case, the tool, in addition to its direct purpose, can be used as a screwdriver, and as a machine for winding coils. In particular, the design of the boring machine of IE-1019А allows you to embed an electronic controller in her butt — in the place where is located the entrance of the condenser, and the start button and variable resistor to set the handle of the tool.
The regulator consists of a controlled bridge, diode VD5, VD6 and SCR VS1, VS2 (see circuit diagram) and the device management odnomomentno transistor VT1. Through the ballast resistors R1, R2 it is supplied by the pulsating voltage from the rectifier unit VD1 connected to the network via SB1.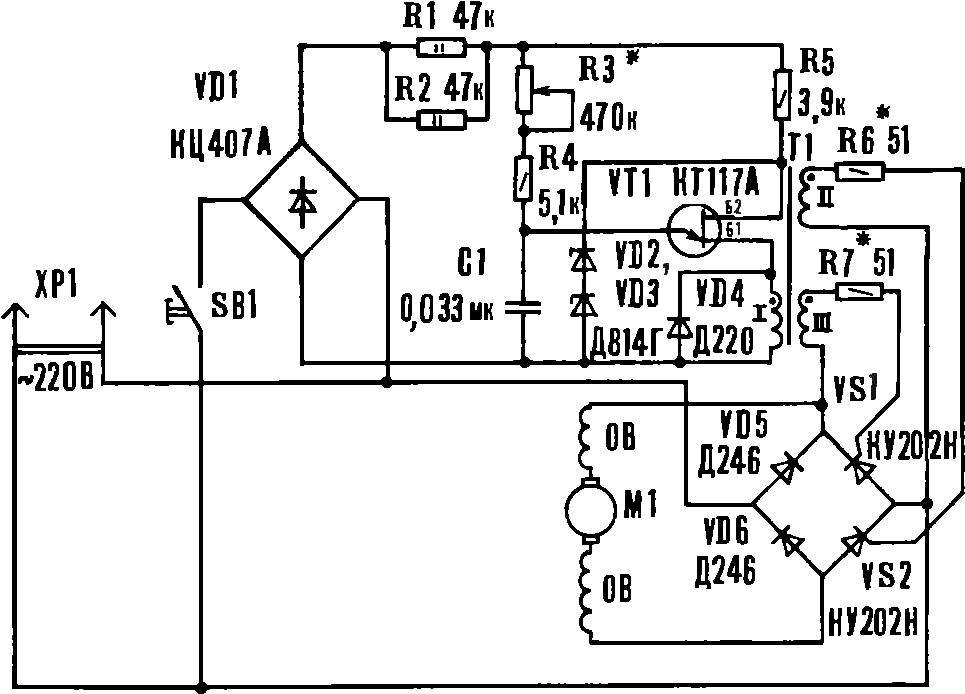 Schematic diagram of the electronic controller.