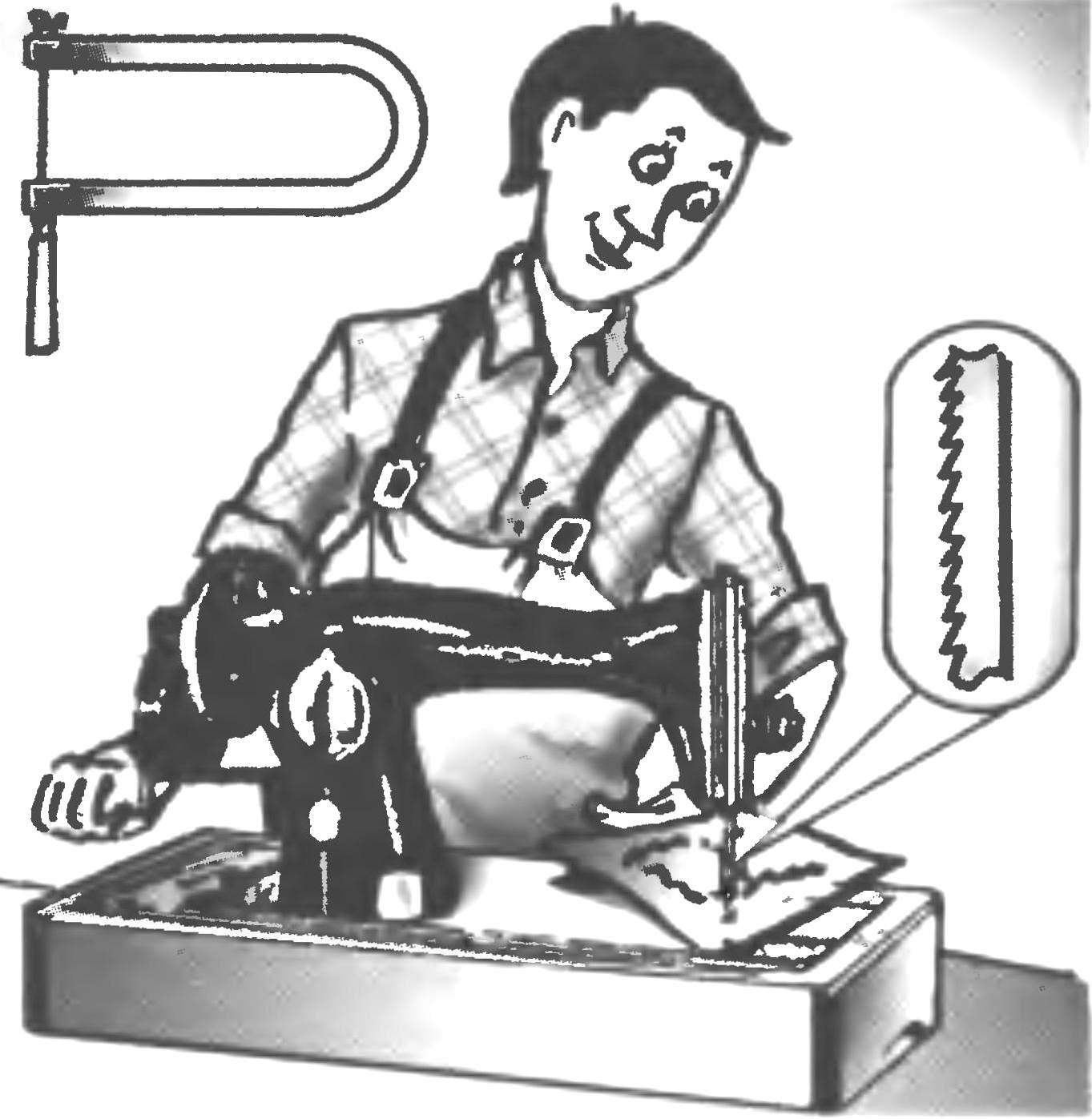 Fans to cut a variety of openwork decoration of wood has its own fixtures — ranging from simple plates of the dovetail with a clamp to vibrolance with electric. I propose for this purpose to use an old sewing machine. In its needle holder instead of a needle you can pin the short cut saws. Adapt, be able to mechanize thus, the process of fine cutting out patterns even in a brittle material like veneer.
D. KABANOV, Kaluga
Recommend to read
SAWING — DIE
Fans decorative fretwork jigsaw know: saws, fragile, broken — will not save enough! However, why not stock up? Not only by the saws, and a simple fixture to make them. The originality...
ARC IS NOT A HINDRANCE
From the usual construction of the jig saw and hacksaw with tubular curved handle, the blade clamped so that the propyl is limited by the depth of the arc of the holder. However, if the...