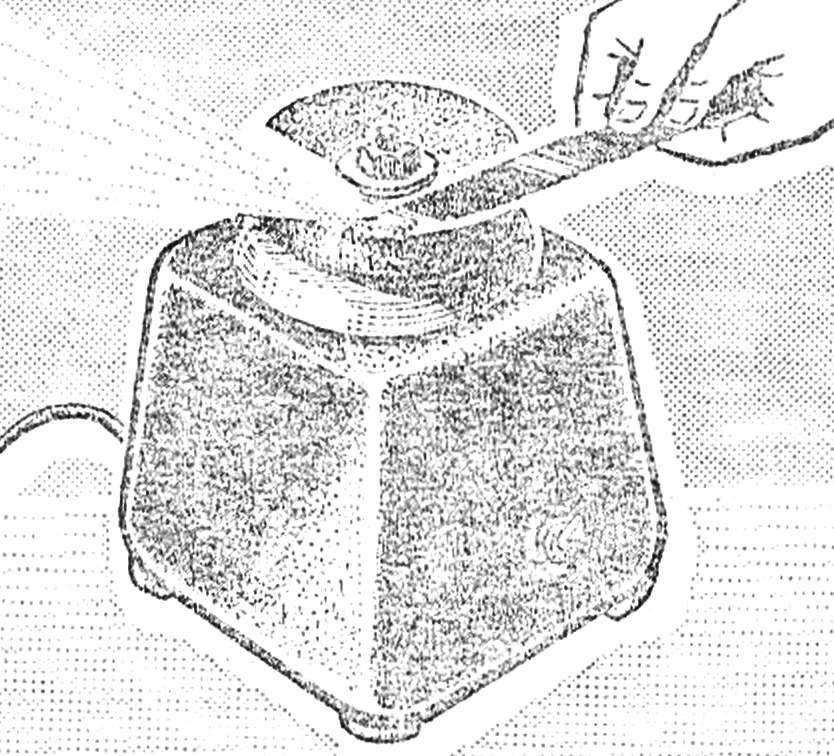 Can't do DIY without a bench grinder. Knives, drills, screwdrivers, chisels, core bit and many more tools are always in order, if the house has abrasive wheel. Those who have not yet got this right fixture, I propose to use as the old winepress juicer type SV-1 and SVP-2″. To do this, disassemble the manual rozetochku; grinding wheel set on the plastic flange of the shaft of the juicer and secure it there with a nut and washer.
L. KOPELSON, Kiev
Recommend to read
IF YOU DON'T NEED BRIGHT LIGHT
As a rule, in all our homes - three-wire system on the chandeliers, combined with the series switches, providing three options of illumination. For patipanno chandeliers - two, three and...
SIMPLE NEGOTIATION
Without pretending to any special built in circuitry to use a more graceful version of an intercom that can be used as an intercom system in the private house or in the country. The...