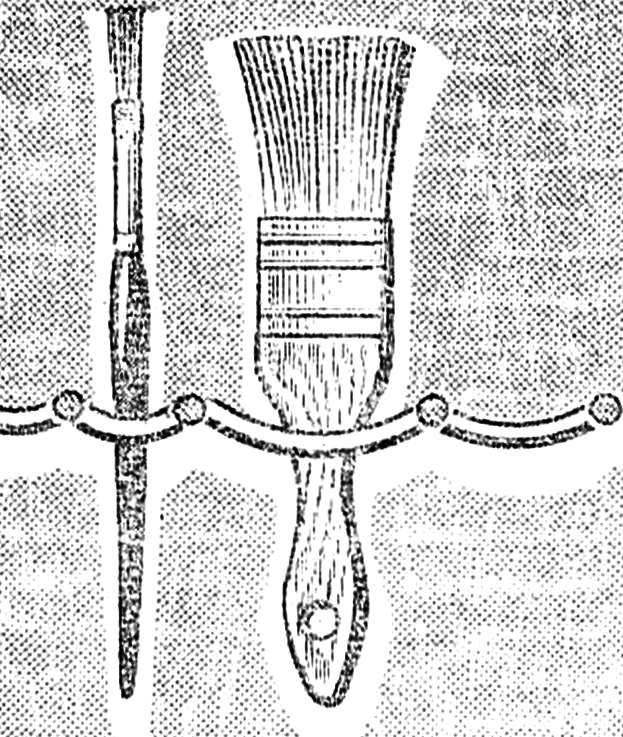 To the hair part of the brush is deformed during storage, they usually put a pen in any vessel, at least — hung on a nail. Offers another simple way of storage. Take the PVC conduit and through suitable intervals (the size of the handles of brushes) nail it to the wall or door of the Cabinet. To insert such "hazirs" or remove them from the brush very easily, and they hold the cells securely due to the elasticity of the tube.
Recommend to read
CHOCOLATE STORAGE BOX
Every home handyman tries to have a stock of various mounting small items — nails, screws, bolts, nuts and washers. For them it is necessary to use a variety of boxes, jars, vials....
WITHOUT A BRUSH AND IS CONVENIENTLY
Offer an easy and convenient option of using paper glue sold in plastic bottles without a brush. On the lid of the bottle make a hole with a diameter under the core-tube of a ballpoint...