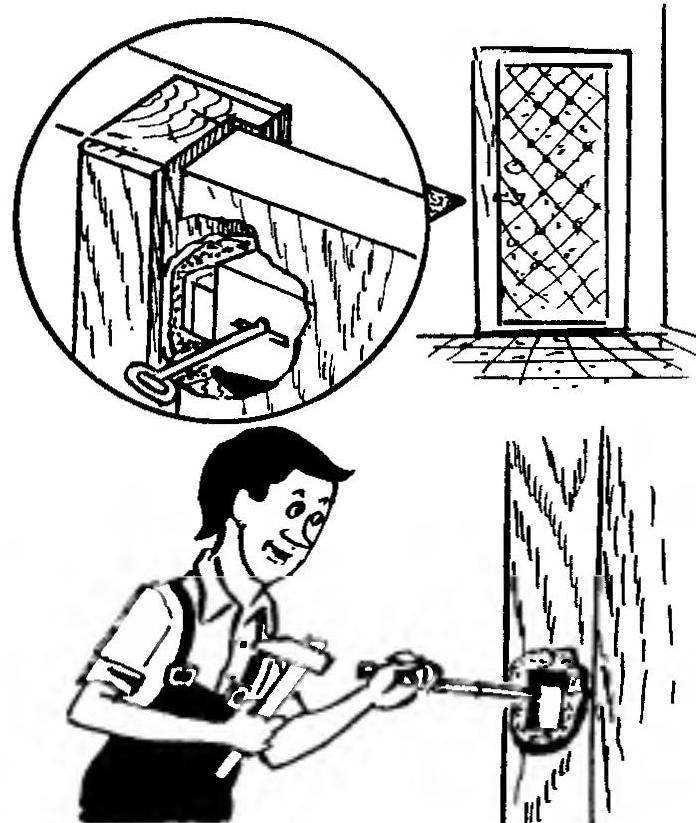 In the inset lock on the door in the jamb groove so that the bolt hit it when locking. The correct location of the groove to define is not so simple, but the widening it is undesirable. But if in the place of the alleged cutout to stick a thin layer of well-kneaded clay, the imprint of the side of the valve it will show the contours for cutting the slot.
Recommend to read
"SANDWICH" UNDER KERN
Before you drill cylindrical in shape, its surface need to procure under the drill "the hole" — to stake. But not so easy to set the core to such detail. Helps may this simple device,...
HANDLE FOR BOTTLES…
Carry a bottle of not very good, but if three of them at once, and you carry no bag, no? Make for such cases of plastic plates or plywood that such a compact handle with shaped holes in...