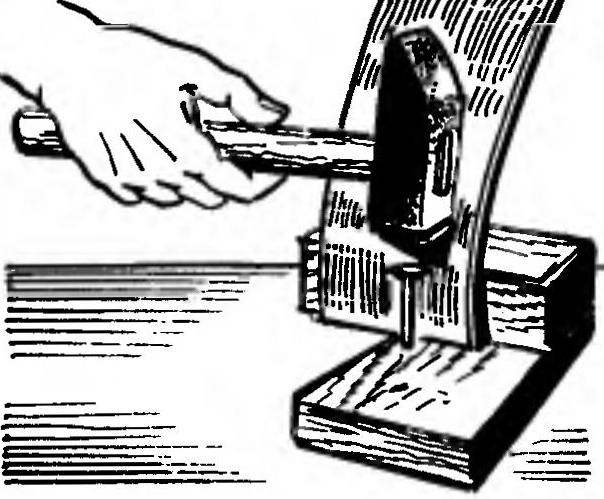 When you need to hammer a nail near the ledge of the wooden parts, then there is always the danger of damaging it. However, this will not happen if you use any metal or plastic strip installed between the nail and the ledge, it will send the hammer and protects the edge of the part.
Recommend to read
A SKEWER FOR… WALLPAPER
Most of those who have decided to paste over the wall Wallpaper flat on their own, most often the whole day "bow" to each ordinary cloth, usually as a pack of cut of the Wallpaper...
UNFORGETTABLE "FOUR HUNDRED AND EIGHTH"…
SOVIET CAR "MOSKVICH-408" ISSUED IN 1964. Youthful impressions sometimes impose their stereotypes on our lives. It's funny that the "Moskvich-408" has remained in my mind a real car, and...