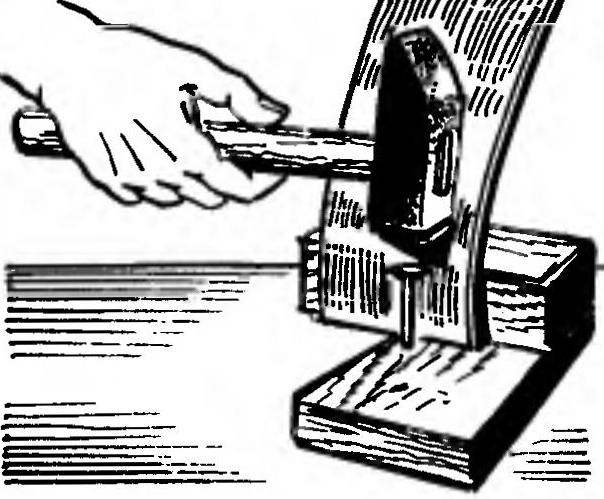 When you need to hammer a nail near the ledge of the wooden parts, then there is always the danger of damaging it. However, this will not happen if you use any metal or plastic strip installed between the nail and the ledge, it will send the hammer and protects the edge of the part.
Recommend to read
THE VALVE IS OF THE SPOOL
Every modeller wants the motor on his model, and starts with one pull, and worked "like clockwork." But the fine-tuning motor is not only extremely high precision. It requires not only...
MODELIST-KONSTRUKTOR 1994-11
IN THE ROOM: Public KB: Mikhailov, V. Yazov. Buer for travel (2). Small-scale mechanization: A. Bobkov. Mini tractor student (4). Furniture with his own hands: Table-bookcase (8). ...