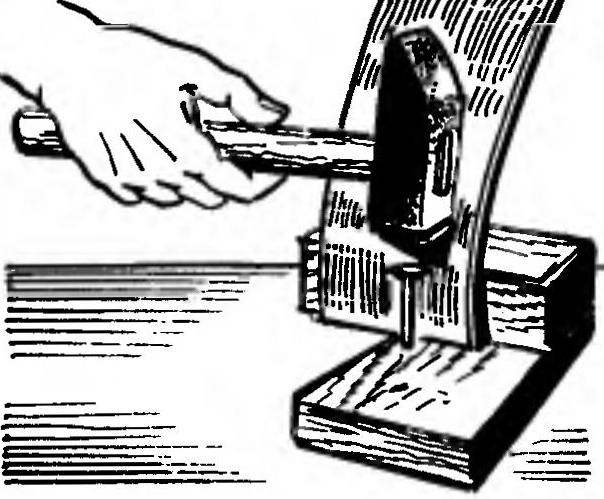 When you need to hammer a nail near the ledge of the wooden parts, then there is always the danger of damaging it. However, this will not happen if you use any metal or plastic strip installed between the nail and the ledge, it will send the hammer and protects the edge of the part.
Recommend to read
WATCH YOUR FINGERS!
To protect the fingers from accidental hammer blow, enough to produce a simple holder for the nails. In the metal plate with a length of approximately 100 — 150 mm is necessary to saw...
FROM WRIST – TABLE
If you have watches that are not used, are very simple to make table. For this you need to cut from sheet metal strip, bent ,and not wearing her watch.