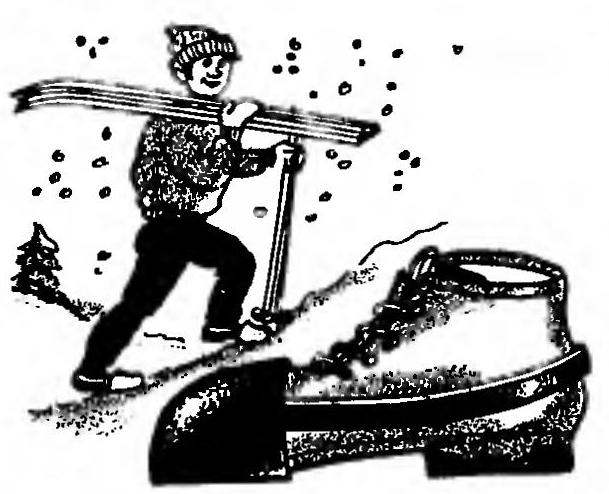 Yes, there is such a need in ski boots in them, the holes for pin mounting when walking without skis instantly clogged. To avoid this will allow the covers of canvas or leather worn on the toe and secured with a rubber ring.
V. GOLOVASHIN, R s b n o e, Ryazanskaya obl.
Recommend to read
RACING CLASS 1.5 cm3
Continuously growing speed racing car, top athletes, designers are finding new technical solutions that increase the speed of avtopoligon, new methods of forcing-engines, better ways of...
BACK SPEED "THE TOURIST"
Many owners of motor scooters "Tourist" doing to them side trailers or converted them into tricycles. For such machines, I suggest to add another speed back. In some cases, not hurt it,...