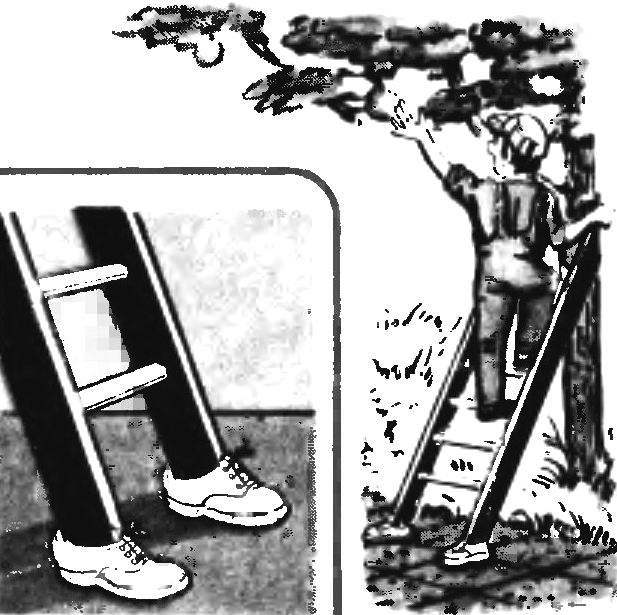 There are many ways to keep a ladder from slipping. The easiest "put on" her old sneakers or shoes with a rubber sole.
Recommend to read
THAN NOT THE INSTRUMENTAL?
Approach the stairs with a bunch of tool in the hand — no problem. And here is how to work with them at the top: you never know what you might need — screwdriver, pliers, side cutters....
CAP VS SAWDUST
When drilling holes in the ceiling sawdust get in your eyes, that interfere. To avoid this, put the drill bit on the cap of the cream or shampoo.