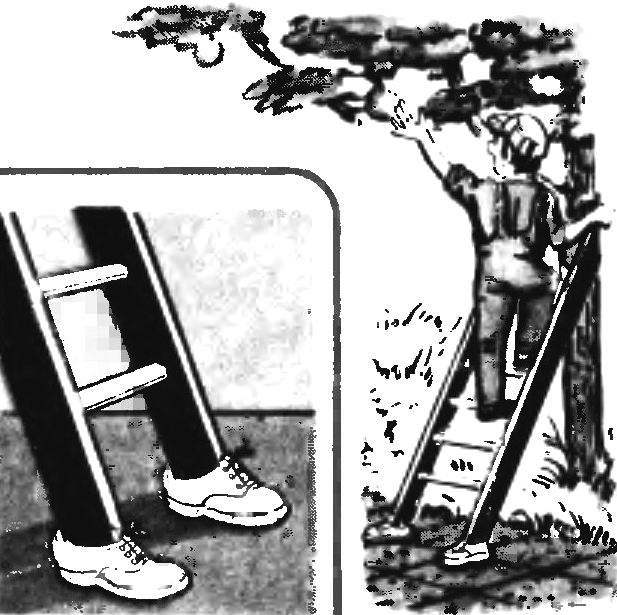 There are many ways to keep a ladder from slipping. The easiest "put on" her old sneakers or shoes with a rubber sole.
Recommend to read
CONCRETE DO YOURSELF
Mixer need not everyone. But it will certainly be interested in one who wants to build anything on the plot or is already building. The design of the proposed mixer is simple and...
SCREWDRIVER CONDUCTOR
This simple improvement will facilitate the work standard screwdriver, especially where it is difficult to get the tip into the slot of the screw or screws. This will require only two...