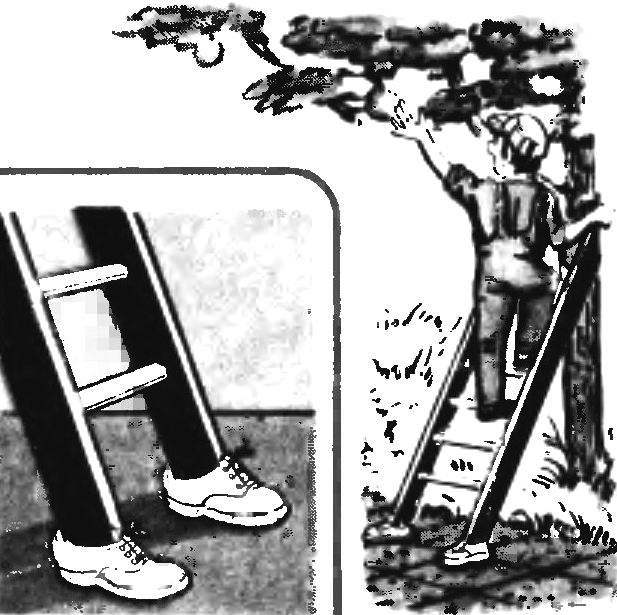 There are many ways to keep a ladder from slipping. The easiest "put on" her old sneakers or shoes with a rubber sole.
Recommend to read
FLOUR GRINDER…
Increasingly, the editor receives letters and phone calls with the same request — to publish drawings and to talk about how to make your own hands a simple mill. The need for this device...
THE MOST COMPACT JEEP
All-wheel-drive Suzuki Jimny SUV. World-famous Japanese firm Suzuki Motor Corporation has its origins from the founded in 1920 the company produced looms. The first motor vehicle with...