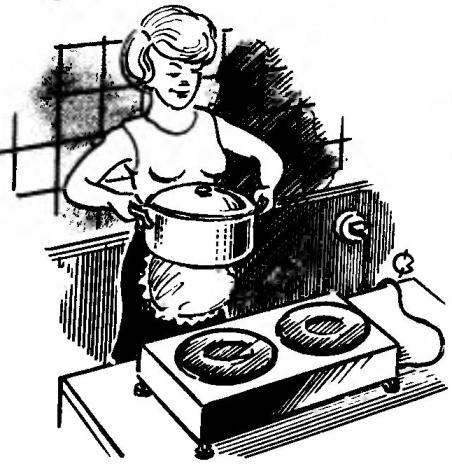 There are several options of home-made electrical devices for cooking, made of "junk", sometimes unfairly perceived as anything not suitable junk. For example, an outdated (if not leaky) metal pan. In the country and the shortage of time this is a very reasonable basis for a simple (cheap and reliable) electric. And the pot here is better suited to high — 140 mm or more. Becoming homemade design casing, it will be less warm. The handles of such tiles can be taken without any glove even after continuous hours of work — burns are excluded.
For mounting the burner in the center of the bottom of the pan drilled the hole for the pin M6 and on the corresponding delete (depends on the type of heater) chisel carved an opening under the terminal block. The size of the opening "a" and "b" is designed with maximum precision to reduce gaps in the Assembly.
For the ultimate simplification of the structure had to abandon electroisolators the degree of heating of the burner. And most power to turn of electrospray in parallel.