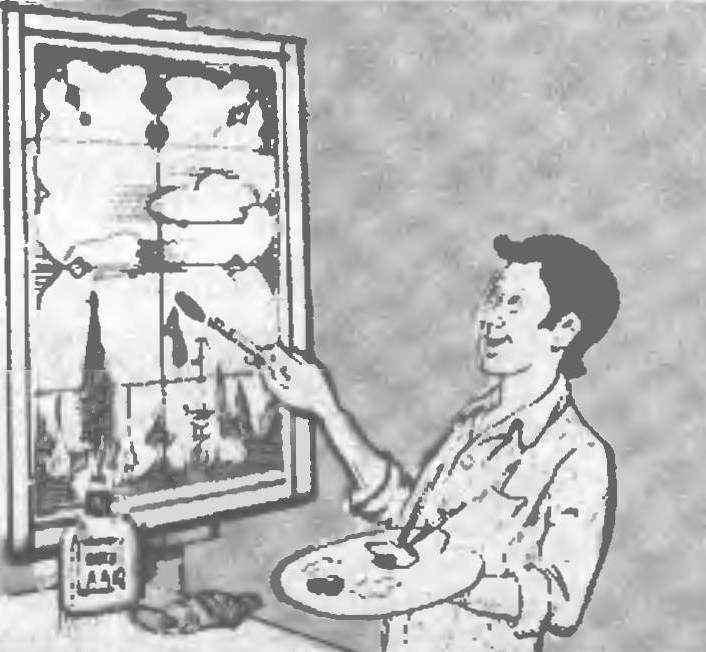 To make a real stained glass with lead lining at home difficult. But his color and pattern can be reproduced on glass, using artist oil paints diluted with lacquer fir. Of course, the coated surface must be degreased.
A. NIKOLAEV, Odintsovo, Moscow region
Recommend to read
AND VANE, AND A SCARECROW
It is known that the established garden weathervane with propeller with its constant sound and vibration that is transmitted through the pole into the ground, drives away from the area...
THE CELLAR… IN THE KITCHEN
In a kitchen furniture factory production somehow not provided any special locker for storing vegetables. For croup and utensils easy to adjust and offered by manufacturers of various...