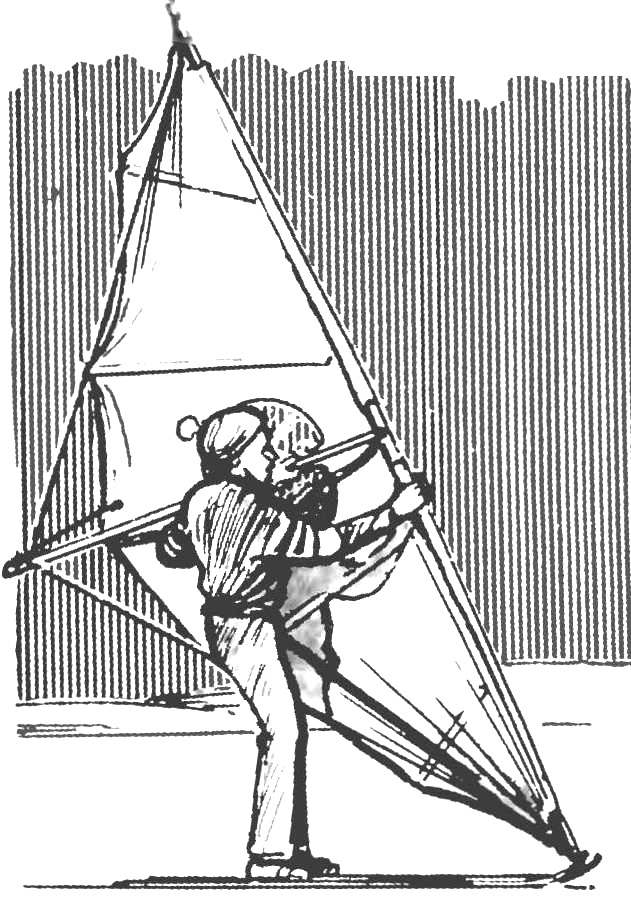 In the early 70-ies I happened to be a member of origin in the country of Windsurfing. In those years, sailing enthusiasts Board has high hopes for its extensive and widespread, but, unfortunately, a truly massive this sport did not, although the number of adherents of the sail increased significantly over the past two decades.
Considering himself an avid fan of the sails, I have often wondered how to make a favorite sport really massive. And one day came upon a note in one of the early issues of the magazine "Boats and yachts" on skiing with a sail in the hands. Studying in more detail the literature on this problem, found that in the Nordic countries is fairly widespread sailing on skates over frozen ponds.
So, maybe this is the way to go in the development of grassroots sailing! Because the main obstacle to this today — astronomical prices on yachts and a lot of even on a sailing Board. And the problem of Parking and winter storage! Thus was born the idea, and then, as they say. a matter of technique. Using the latest advances in sailing, was designed and made sail "Elliptical wing".