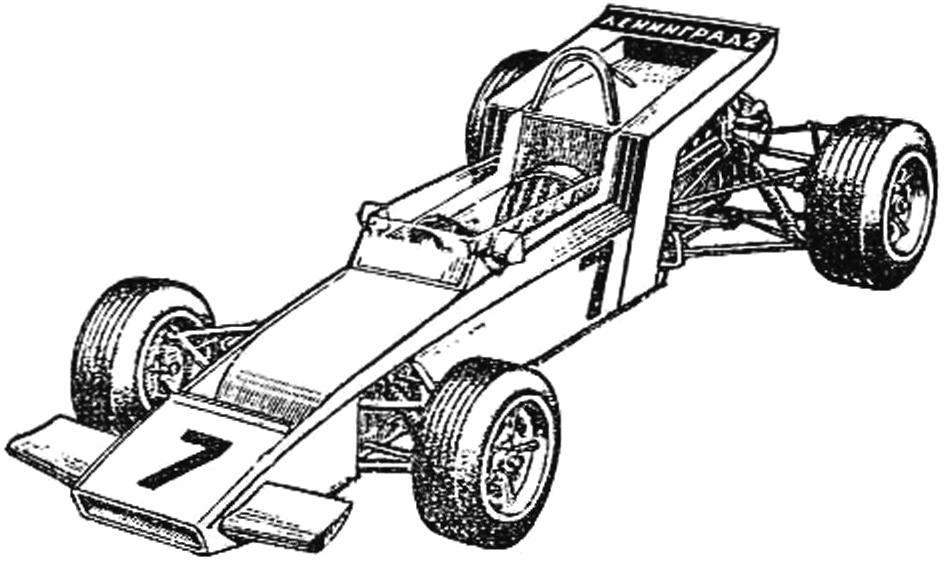 Several years ago I came across a photograph of an unfamiliar race car. Machine interested, but no additional information about the photo caption does not contain, and the search for them has long remained unsuccessful. But once the case got me with one of the designers of this car. With the help of the necessary information about the car focused on my desktop and now I can offer to the hobby to make it the trace option.
Car "Leningrad-2" racing formula III was built at the 2nd Leningrad car repair plant in the early 70-ies by a group of enthusiasts under the guidance of the master of sports of the USSR Sergei Kapustin. On the machine for the first time in the USSR was tested aerodynamic download methods — spoilers front and rear spoiler. Almost all body surface is flat or with small curvature. For frame design and chassis "Leningrad-2" like machines "Estonia", but different sizes and suspension device. The machine is operated with the engine "Moskvich-412" with two horizontal dual carburetors.
"Leningrad-2" was built for experimental purposes, and its design was continuously altered: there were options without spoiler, with spoiler instead of spoiler, with the engine "VAZ", with the same wheels front and rear. All these modifications were tested in racing for two seasons (rider N. A. Ivanov), and then was transferred to one of the clubs.
The drawings depict the first version of the car.