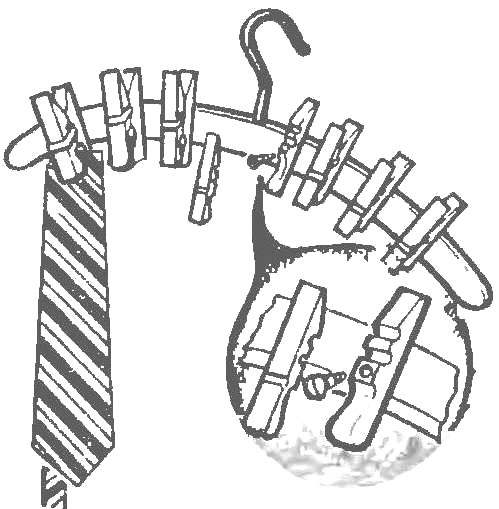 In the closet or the wardrobe of any design there are shelves or brackets, hangers for placement and headwear, and outerwear, and shirts. But ties — no special device, except that the cord or the wire cross member on the door, designed in General more for belts. Between there's the usual wooden hangers are easy to make to keep ties with clothes pegs. For this last one carefully enough to divide, to drill in one of the halves of the corresponding hole, screwing it to the shoulders and attach the other half.
Recommend to read
COIL EXTENSION CORD
Iron or drill you need in one corner of the room, and the socket is in another. In this case you can use an extension cord. And for storage you can make a simple and practical device — a...
ASP-3: SNOWMOBILE FROM UFA
"In the past I Aviator, wrote the Director of station of young technicians Ufa refinery P. S. Astashkin, and for obvious reasons I wanted to build a snowmobile that resembled a plane....