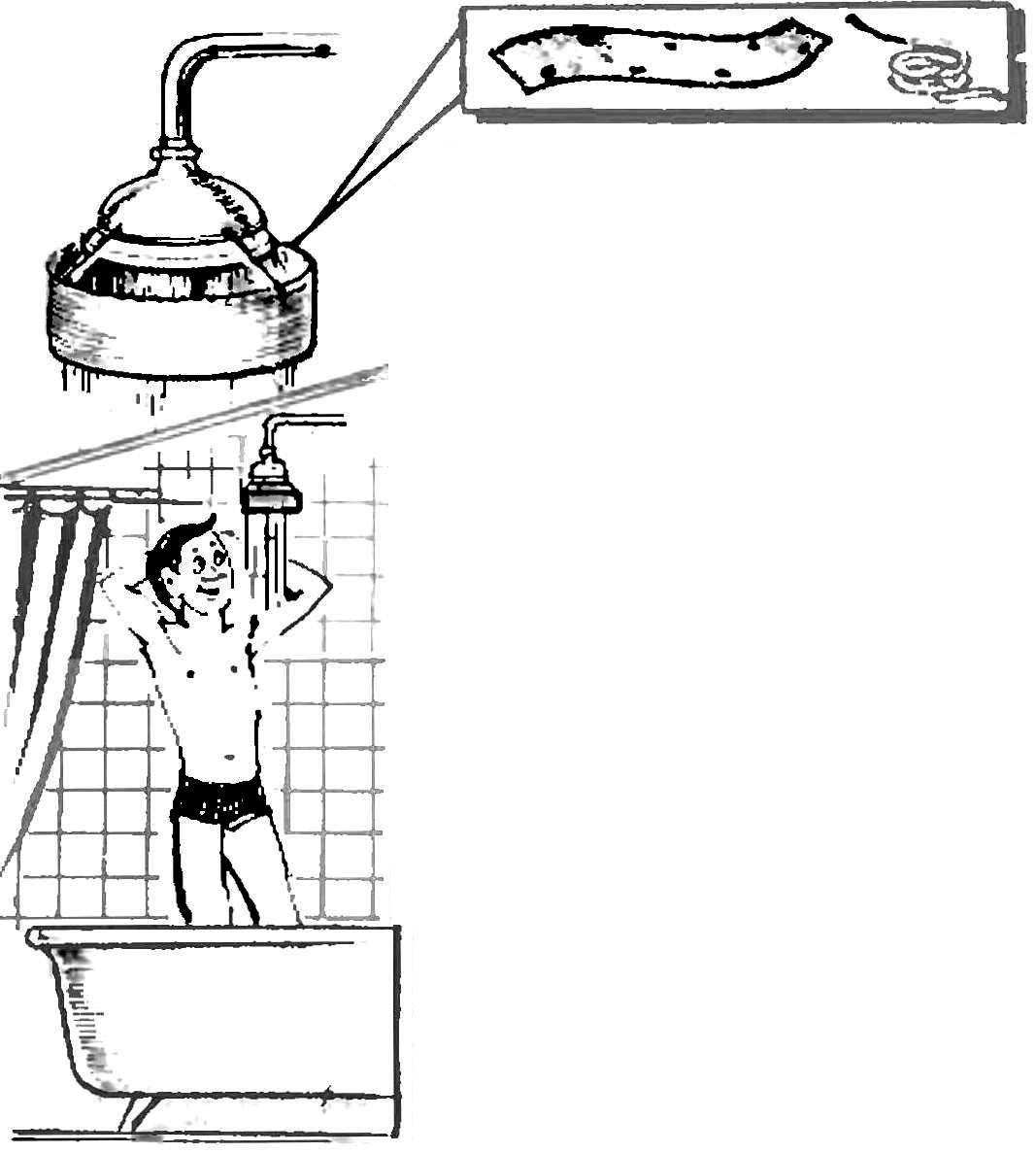 In the baths of the old sample, where the shower head is located high on a tubular rod, the water sprayed too wide, gets on the floor. "Curb" this water fan will help a kind of "lampshade" from strips of plastic sheet fixed with wire on the shower head, as shown in the figure.
Recommend to read
WITH A SOLDERING IRON FISHING
Of course, not new, but are already served, in particular, the type of APCN-40: it has an elegant plastic handle and a tubular body which is very suitable for making winter fishing. In...
THE ROD — CHUTE …
Fall — during fall and rainy weather — wet leaves quickly clog all the drains from roofs and especially gutters. To prevent this from happening and did not have those constantly cleaned,...