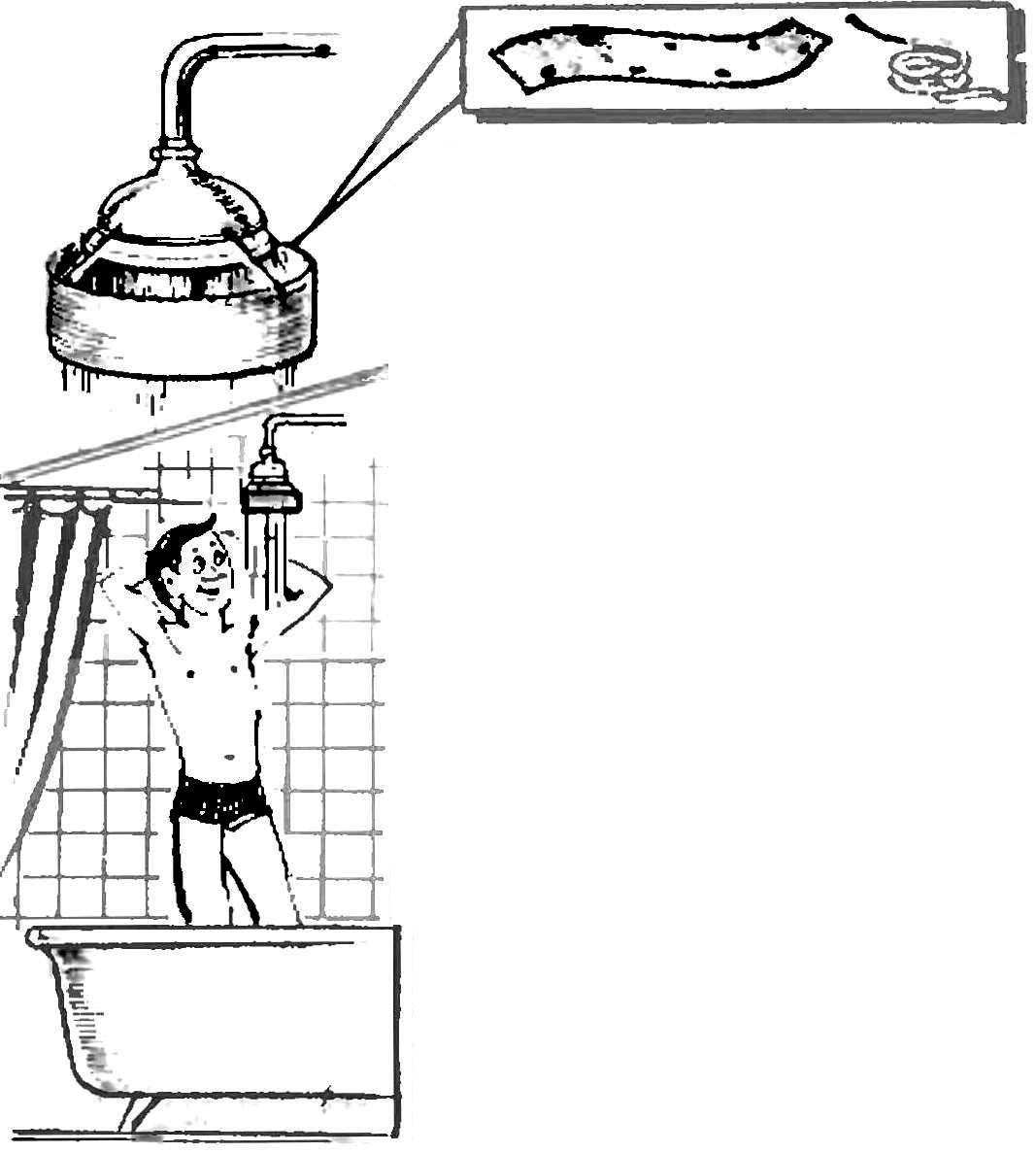 In the baths of the old sample, where the shower head is located high on a tubular rod, the water sprayed too wide, gets on the floor. "Curb" this water fan will help a kind of "lampshade" from strips of plastic sheet fixed with wire on the shower head, as shown in the figure.
Recommend to read
GRATER GRINDS
Everyone who was engaged in the sanding of new floors, door Polota and other surfaces of non-metallic materials, knows that abrasive skin quickly become clogged with wood dust, paint and...
"COAT" FOR THE HIVE
From old books on beekeeping found out that Dadan, which are known even to a beginner beekeeper, as side and ceiling insulation in their hives used mats of straw cutting. I use mats of...