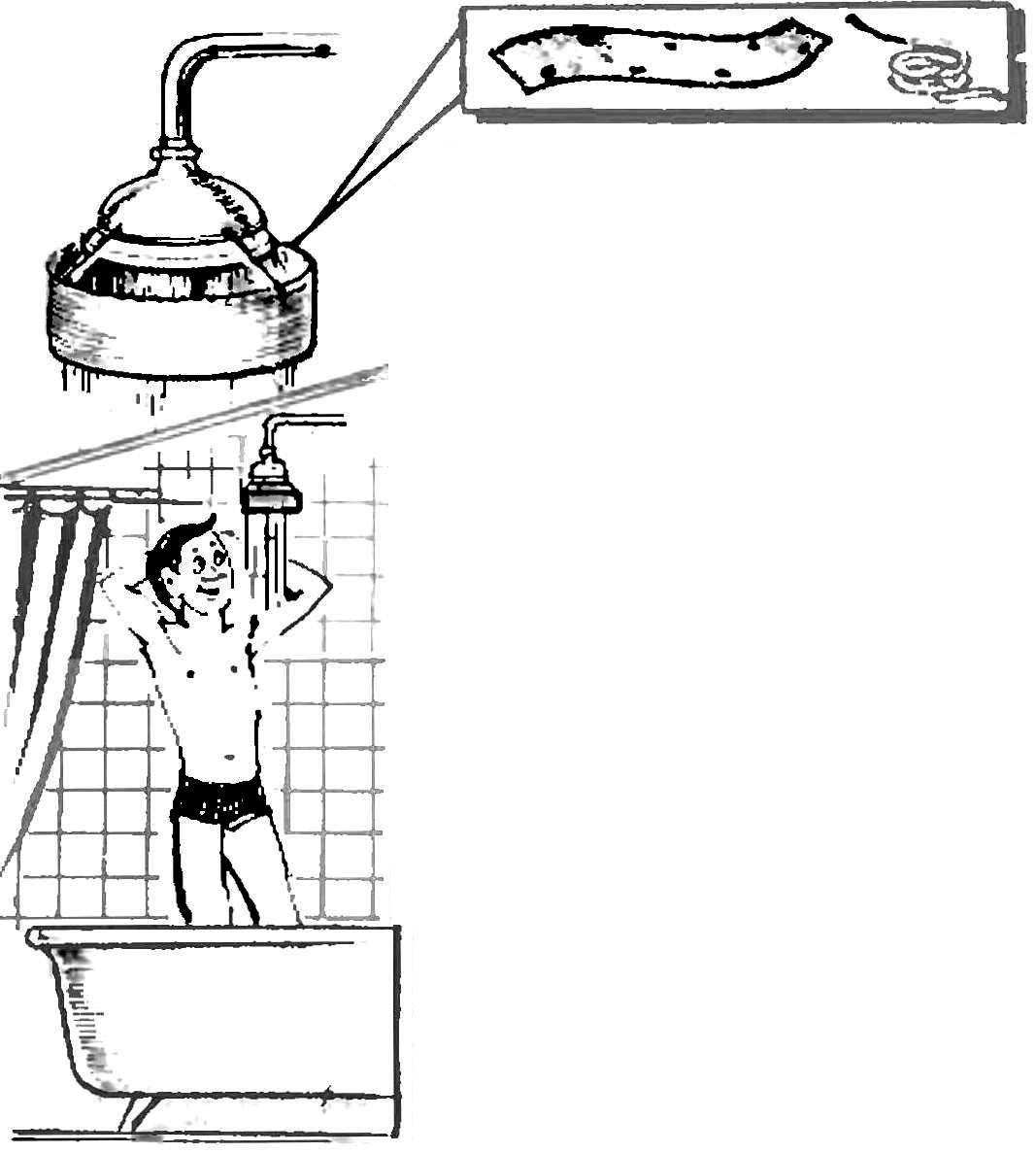 In the baths of the old sample, where the shower head is located high on a tubular rod, the water sprayed too wide, gets on the floor. "Curb" this water fan will help a kind of "lampshade" from strips of plastic sheet fixed with wire on the shower head, as shown in the figure.
Recommend to read
SCREWED… WITH A DRILL
When my dad collected a wardrobe, had to tighten a lot of screws. We remember posted in the "Modeller-designer", the Council is to use in such operations as rotation. But we had the...
TO DEFROST THE REFRIGERATOR?
To accelerate the defrosting household refrigerators are very convenient to use the pan-the pressure cooker "Minute". On the nipple of the pressure cooker is put on a rubber tube of...