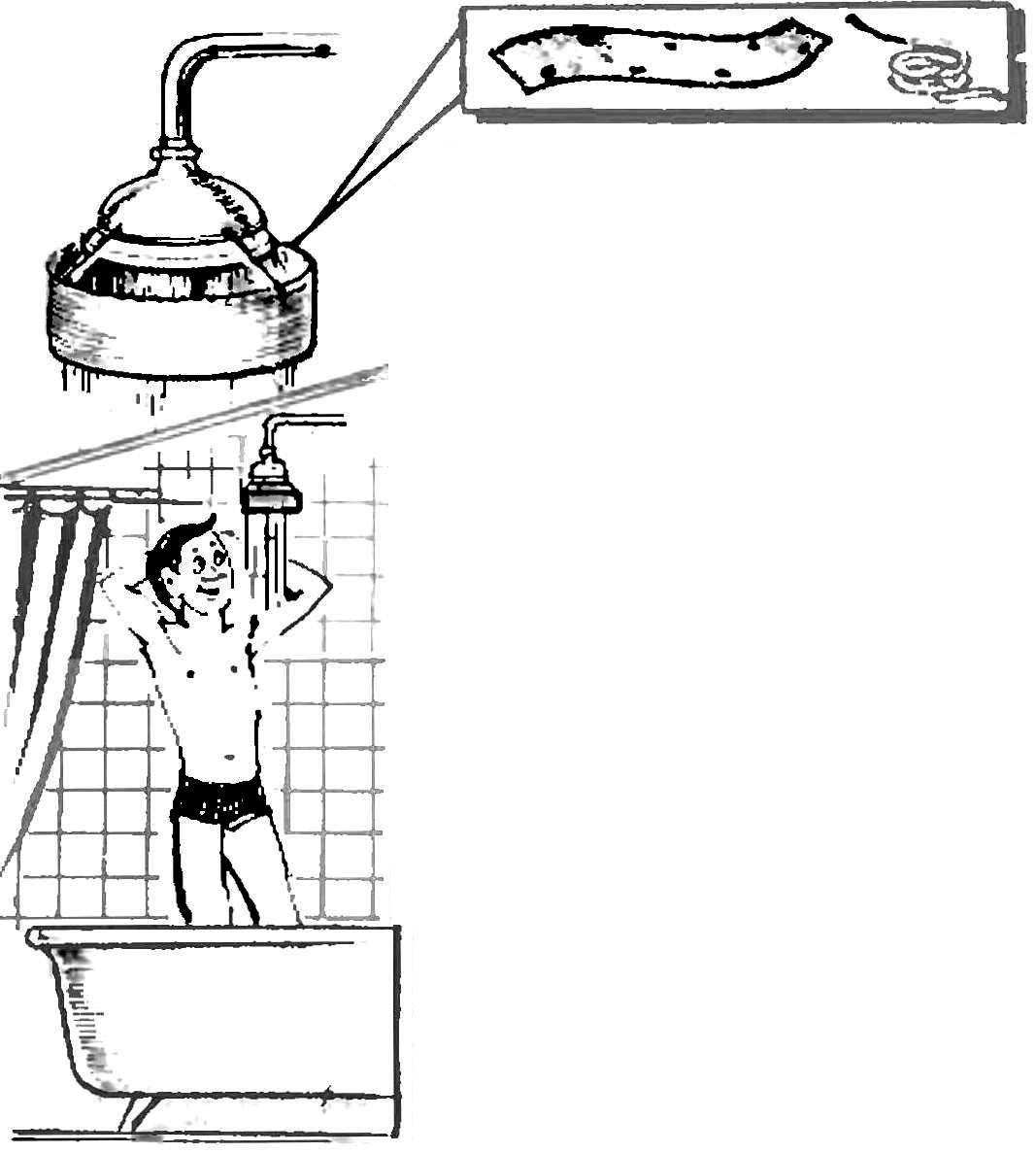 In the baths of the old sample, where the shower head is located high on a tubular rod, the water sprayed too wide, gets on the floor. "Curb" this water fan will help a kind of "lampshade" from strips of plastic sheet fixed with wire on the shower head, as shown in the figure.
Recommend to read
BOAT FOR CALM WATER
At the time of making this simple craft, even the name of which is hard to find: "whether the junk, or boat, or boat, or raft", I had a "Kazanka" boat is roomy, durable. However, it was...
"NO NOISE OF THE CITY…"
If the Windows of your apartment face the street with heavy traffic, the silence in the house should not wait. Meanwhile to prevent in your home decibelle excessive noise anyone. To do...