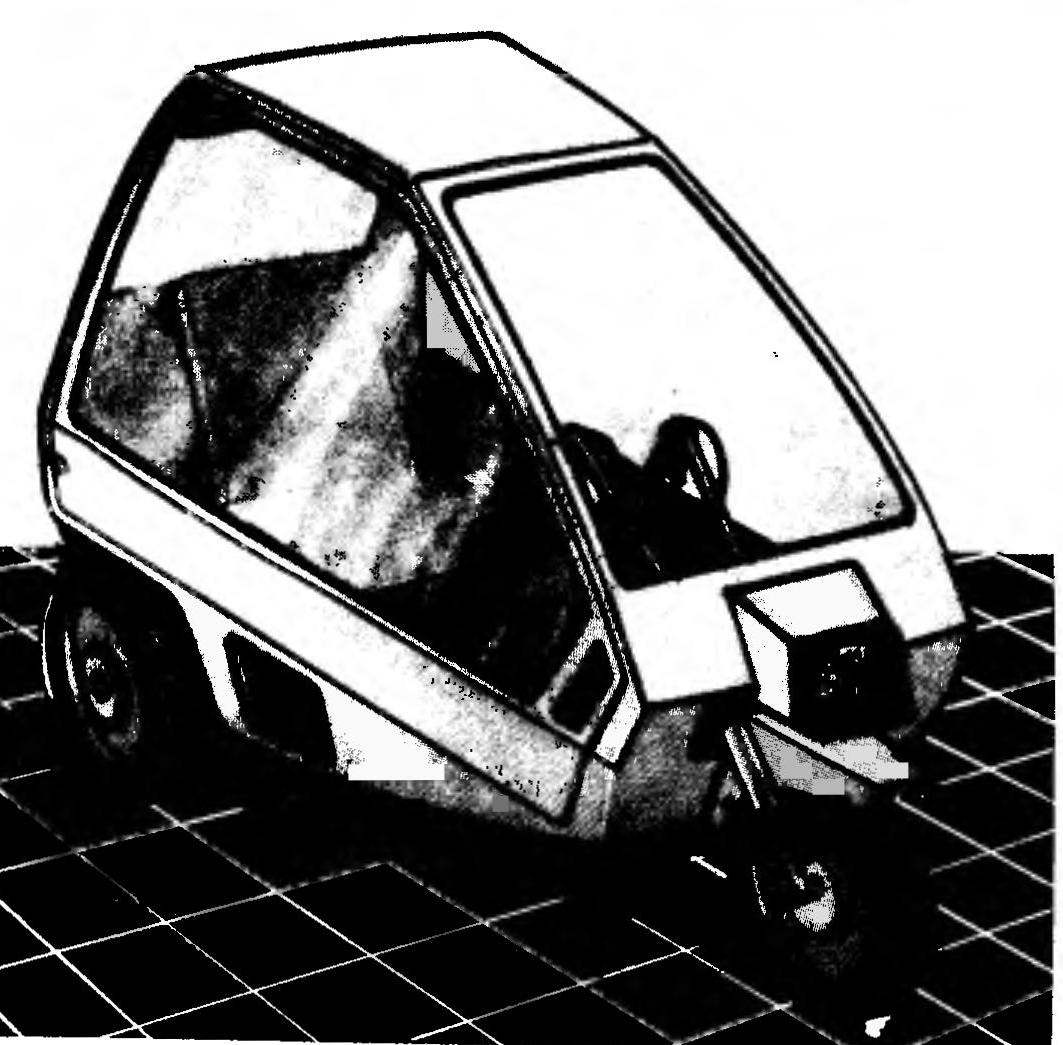 Easy tricycle Lama, apparently, ' will be the perfect means of transport for many — including for people who have lost mobility, deprived of the ability to walk normally. It is stable, develops a moderate speed — up to 30 km/h, and its one door body, made with simplified technology, well protects the driver from the vagaries of the weather. But most importantly — mokik with the engine up to 50 cm 3 and such a low speed in accordance with the rules of the road vehicle is not, and therefore can be made without a license and without registration in GAI.,
A few words about the car in General. The power unit of the "three-Kolesky" — engine type B-SO (V-501), which are equipped makiki "Carpathians", "Riga", "Mini-mokiki" and other "heavy" mopeds. The application of this motor due to its relatively high (2.2 p. p.) capacity, availability of two-speed transmissions and starting devices — kick-starter, which you can use from the comfort of the machine, easily start the engine. The frame is welded from steel tubing, and the bodywork is of mixed construction (wood and fiberglass), equipped with one door on the right side. The design of mokiki widely used purchased components and assemblies from the production of mopeds.
The work lo the machine suggest to start with the frame. First of all it is necessary to select the materials, in particular thin-walled tubes with an outside diameter of 34 mm .and 22 mm as well as sheet steel of thickness 2.5—3 mm. For the frame you will also need the front fork from almost any scooter — 4 for example, from "Riga".