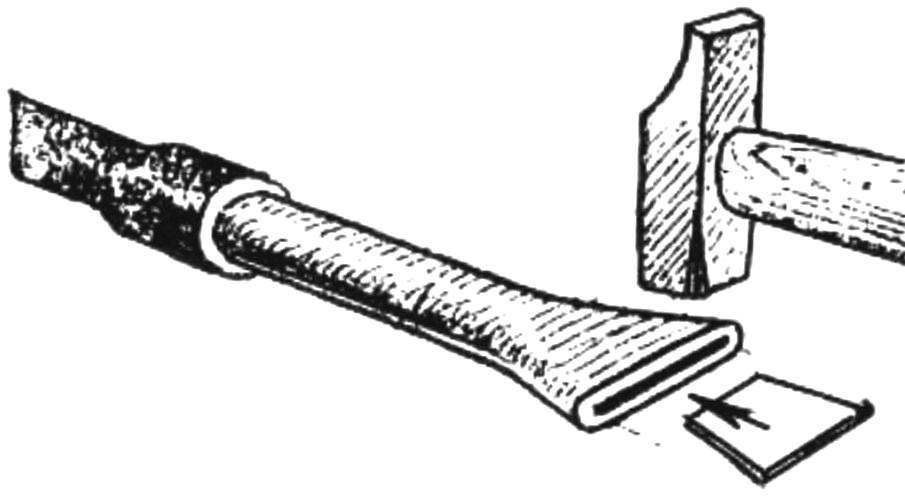 It would be good to have a set of different blades to the hose for irrigation, including end nozzle in the form of a slot: it has its advantages. And most importantly — this is easy to do from the existing tubular scraps. It is enough to insert one end of the tube a metal wedge and pound it in with a hammer: get the desired slit opening, the amount of which will depend on the thickness of the wedge.
Recommend to read
MODELIST-KONSTRUKTOR 1981-06
CONTENTS: Decisions of the XXVI Congress of the CPSU - in life!: Yuri Stolyarov. Young designers five years (1). Organizer of technical creativity: O. Talanov. Pskov direction (3). ...
RELIABLE CONNECTION
It is well known that the screw is well fixed in the tree if he wrapped it across the grain. Wrapped up in the end boards, he quickly becomes loose and eventually falls out. To make this...