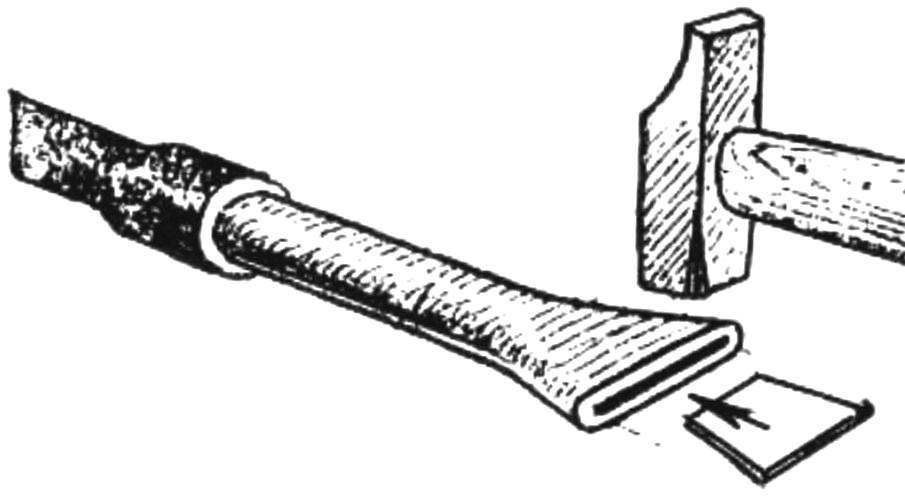 It would be good to have a set of different blades to the hose for irrigation, including end nozzle in the form of a slot: it has its advantages. And most importantly — this is easy to do from the existing tubular scraps. It is enough to insert one end of the tube a metal wedge and pound it in with a hammer: get the desired slit opening, the amount of which will depend on the thickness of the wedge.
Recommend to read
PAN SAFER
Offer to improve a closure for closing window frames: it a metal plate with a slot for fixing the "tongue" needs to be set obliquely, as shown in the figure. Now, if zakryvanii frame in...
WORKS… THE GAP
Building solutions, lubricating oils, protective fluids, paint, varnishes for coating of many modern "self-leveling" materials require special spray tips.   Original nozzle for...