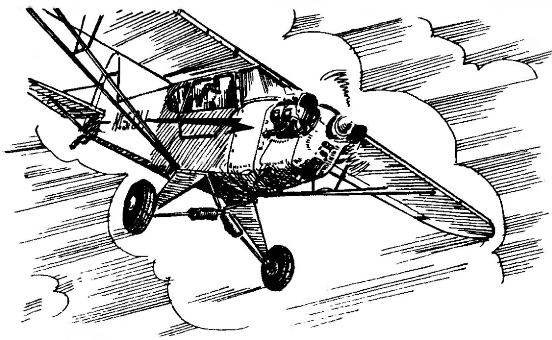 Competitions of different rank showed that as prototypes for the manufacture of contour models are used only a dozen types of aircraft. And to participate our aeromodelling circle in the next competition, it was decided to make a model rare prototype. Our choice fell on PIPER CAB, one of the most successful light aircraft, produced in mass quantities since the pre-war (1935).
Aerodynamic design of this aircraft — strut-braced high. The two-spar wing with V-shaped braces that compensate for not only bending but also twisting moment of the wing. These wings are for airplanes-monoplanes are the most easy and simple.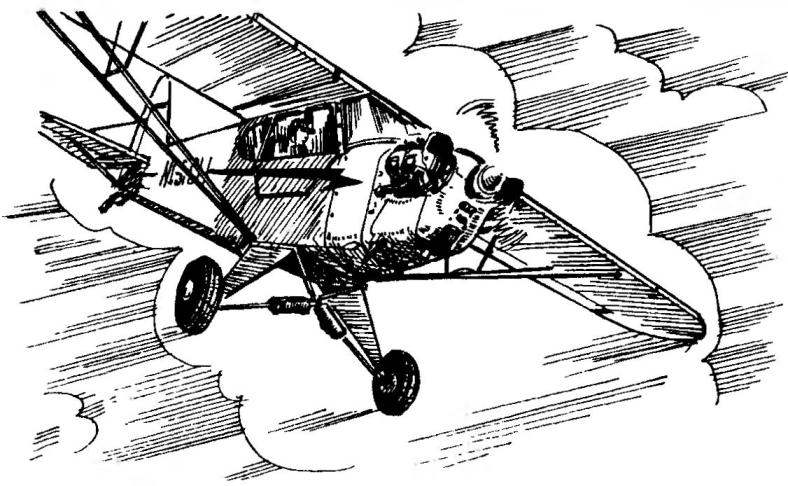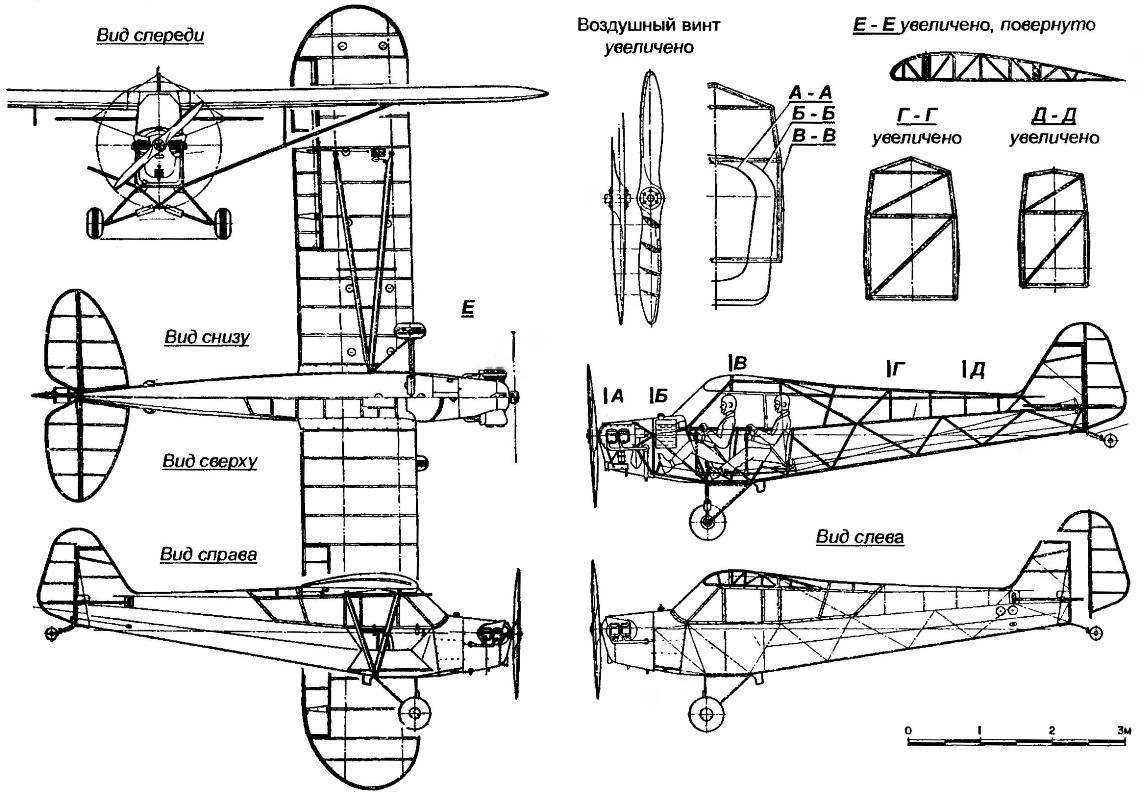 The plane-vysokoplan PIPER CAB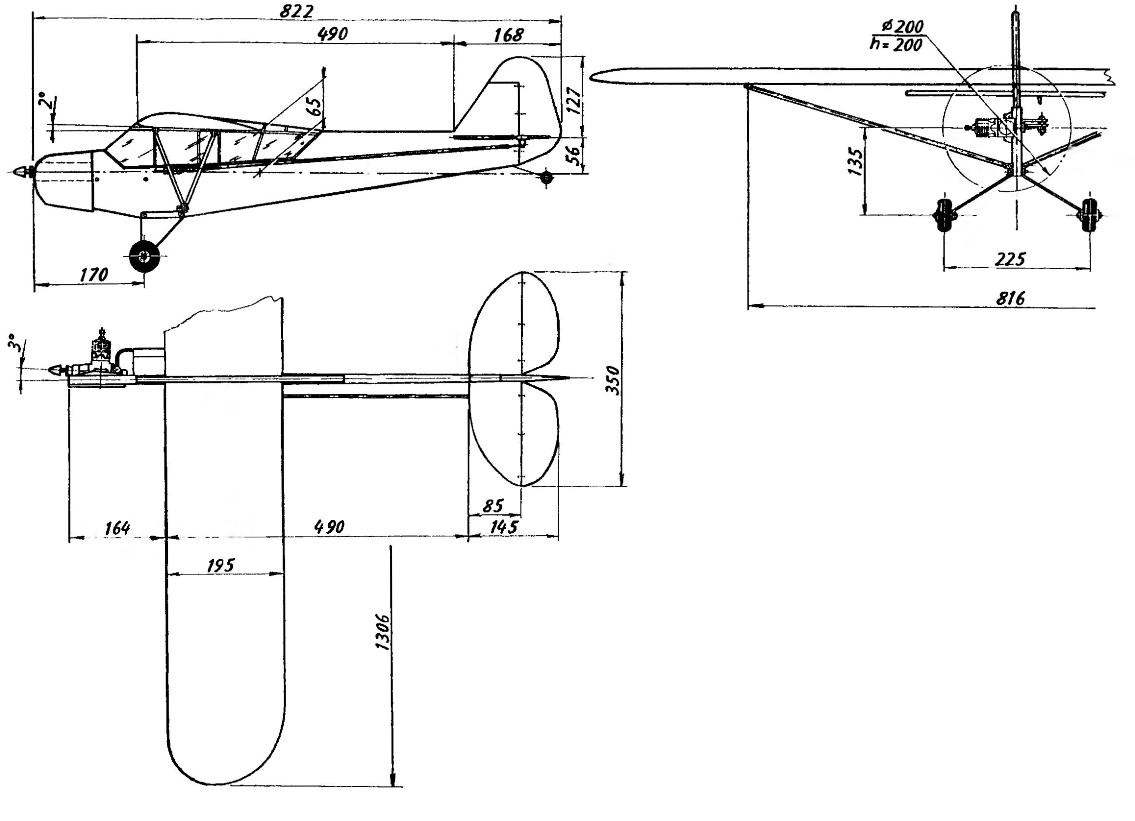 Geometry cord contour model polyopia aircraft PIPER CAB

The table control section of the airfoil

The design of airfoil
The wing spars — a wooden, box-like structure. Ribs were made of bent aluminum profiles. The covering of the wing, except for a narrow plywood sock, white.
The fuselage truss, welded thin-walled steel pipes. Linen lining, fastened on the wooden stringers that are installed on a steel frame to give the fuselage a smooth streamlined shape.
The cabin is designed for two pilots sitting one behind the other, located in the front part of the fuselage. The dashboard was equipped with only the working place to the front of the pilot. Cabin entry is through double doors in the starboard side of the fuselage.