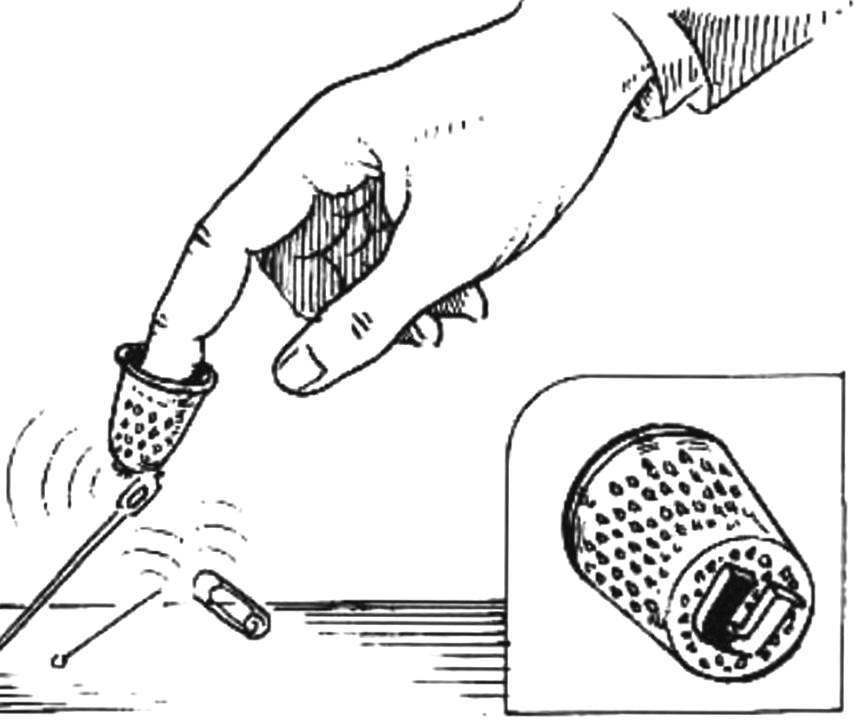 Small metal parts or, for example, lying on the table the needle is not so easy to grasp with your fingers. This can be done easily if you use… a thimble. Only it is necessary to attach a small magnet.
Recommend to read
THE TAMING OF THE SCREW
Screws with Phillips very convenient during Assembly, but if there is a need for dismantling, their removal, especially if the head was under the paint, is difficult. Most often when you...
IL-4 ELECTRO
This unusual model was built by members of syt Berezniki, Perm region. Copy flies perfectly, performs such demonstrations as "flying under the 45° angle" and "pipeline." Remote speed...