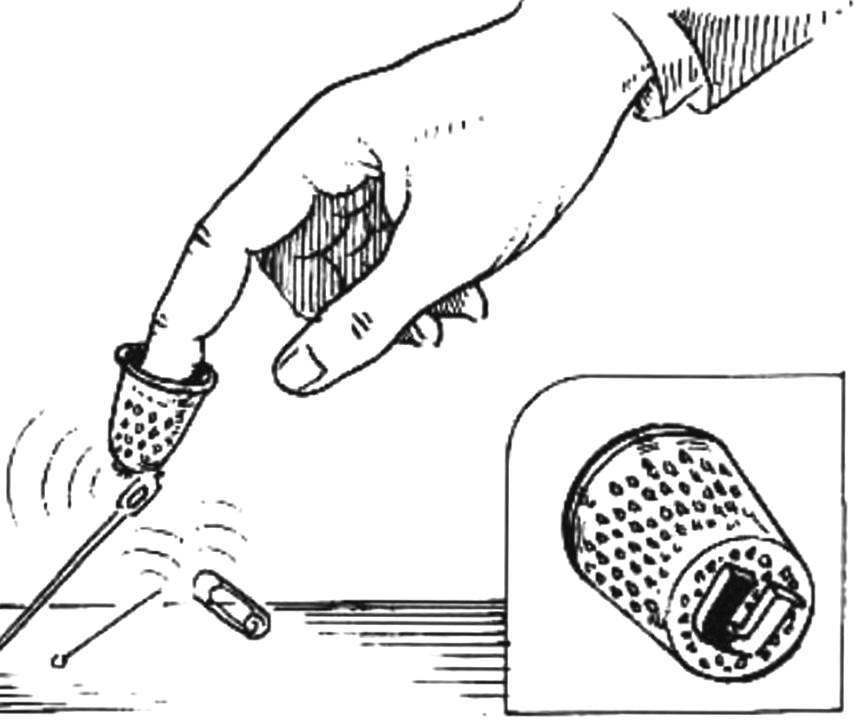 Small metal parts or, for example, lying on the table the needle is not so easy to grasp with your fingers. This can be done easily if you use… a thimble. Only it is necessary to attach a small magnet.
Recommend to read
SOVIET LIGHT TANK T-30
SOVIET LIGHT TANK T-30. Scale model 1:25. Floating tank T-40 serially produced in the USSR since 1940 and was intended to replace the T-37A and T-38. As its predecessors, its design...
GAZ-13 "Chaika"
If at the end of 1940-ies of the GAZ-12 ZIM looked quite stylish, at the end of the 1950s from its former glory and left no trace. That is why the designers of the plant had to create...