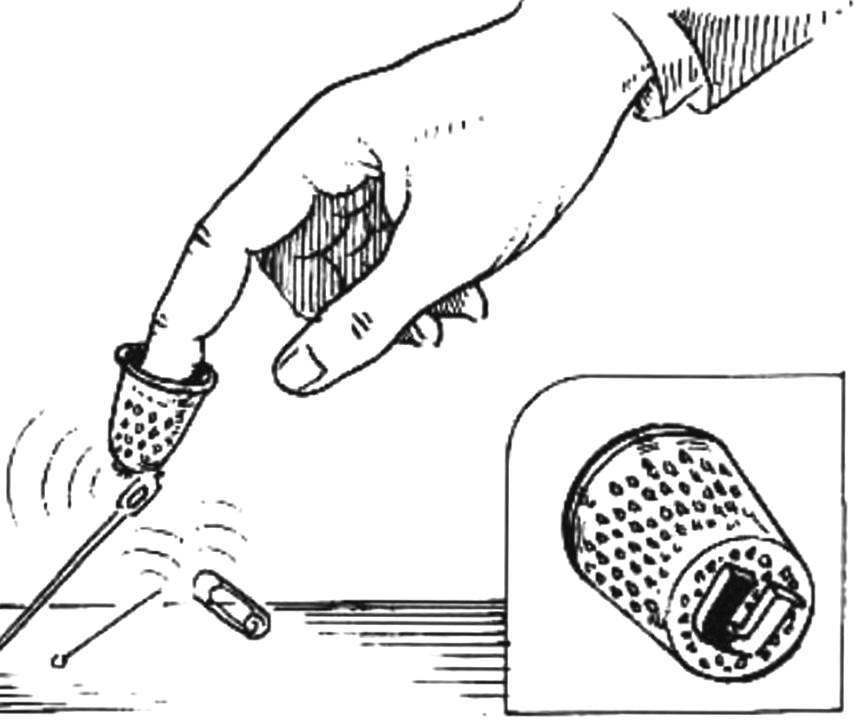 Small metal parts or, for example, lying on the table the needle is not so easy to grasp with your fingers. This can be done easily if you use… a thimble. Only it is necessary to attach a small magnet.
Recommend to read
ONE INSTEAD OF TWO
To secure the various parts often used connection, using the so-called lock nuts. However, you can do without it. For this it is necessary to saw through the nut, as shown, and...
AND HANDS INTACT!
Sharpen the saw — a simple matter, but it has the potential to injure your fingers on the sharp teeth. Use a cut rubber hose. It is sufficient to cut: it up and push on the part of the...