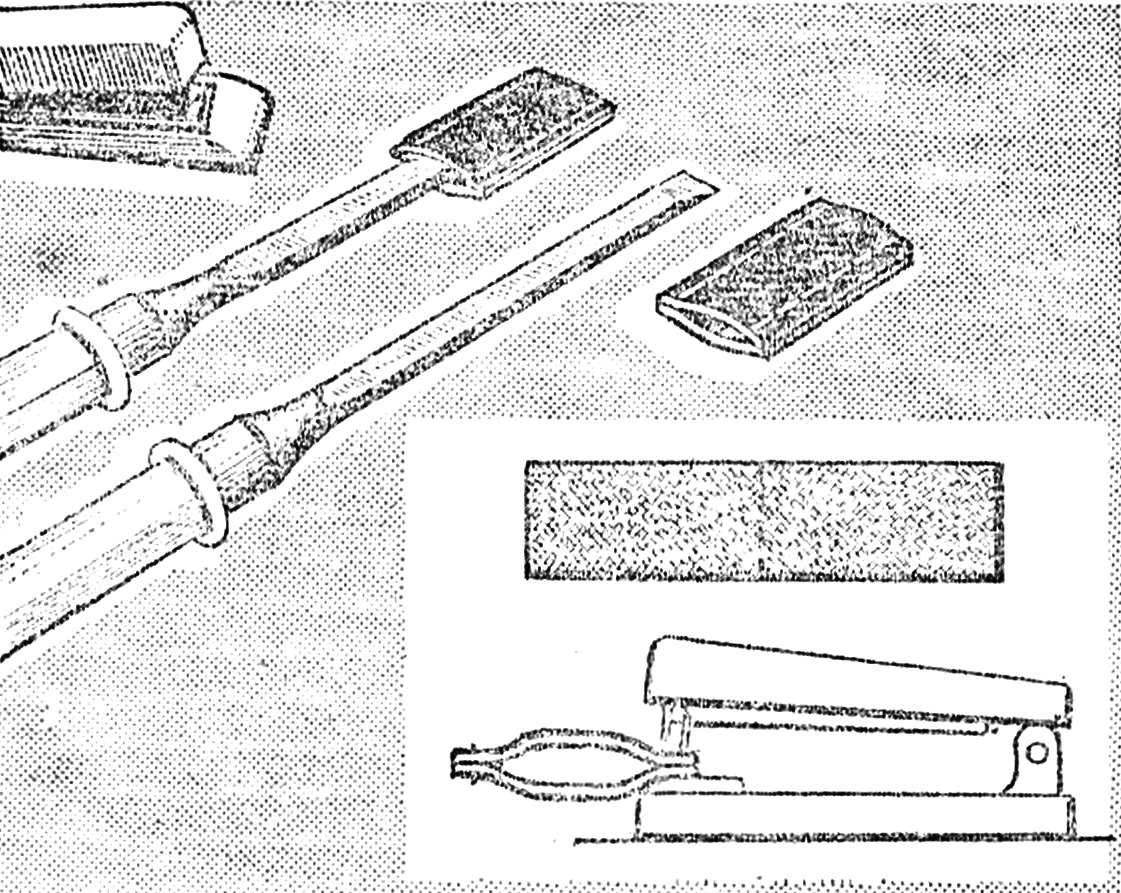 To protect the cutting edges of tools from accidental damage during storage and transportation will help simple cozies. They can produce in just a few seconds. Take a cut from leather, thick cloth or canvas strip, fold it in half to connect the sides with scriptorially.
Recommend to read
TWO-HANDED BARREL…
To lift and move manually to a large barrel and it is not easy and inconvenient: not to hold on. Meanwhile, equip it with a pair of convenient handles very easy. Do in the side wall at...
THE CLIP BANDAGE
I saw in the hospital, as the nurse deftly fastened on me the bandage from the bandage: as usual, tying the cut end of the tape, and using some staples. Considered and marveled at the...