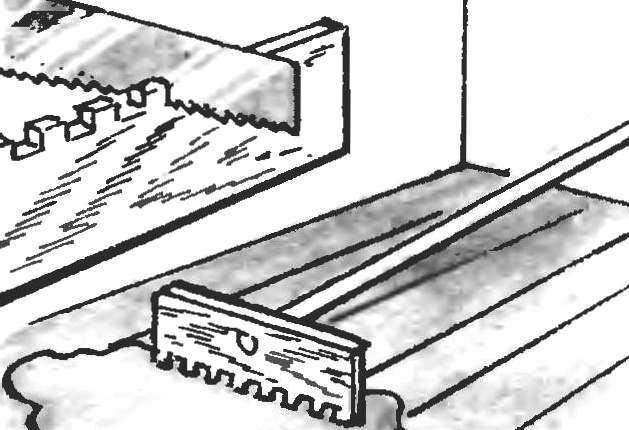 For applying glue on the floor during the laying of linoleum can be done in just a few minutes from fanerki thickness 3…5 mm, cut it "comb". Work will be more convenient, if the scraper to impose on the MOP handle.
Recommend to read
MAGNETIC BUTTON
Short age pushpin! Careless movement or too rigid Board and the button breaks or bends. There are many various designs of holders for posters and maps — from the simplest (e.g., dozens...
THE AIRBOAT OFFENSIVE AND MINIATURE
...Already left behind a crucial period of the war. Vienna, like many Austrian cities, a lot of bitter've seen over these difficult years. Destroyed the magnificent palaces and...