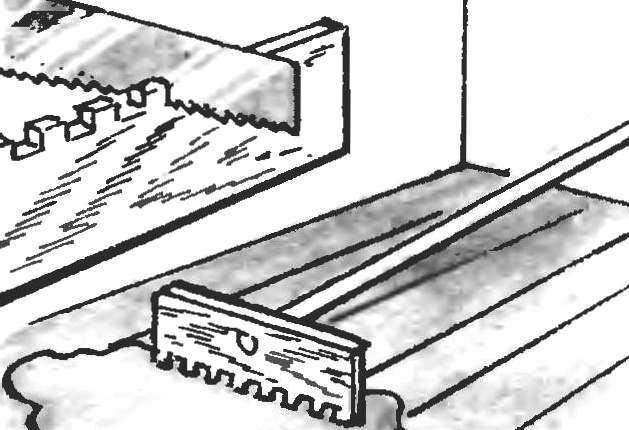 For applying glue on the floor during the laying of linoleum can be done in just a few minutes from fanerki thickness 3…5 mm, cut it "comb". Work will be more convenient, if the scraper to impose on the MOP handle.
Recommend to read
AT A GIVEN DEPTH
Working with woodwork, often having to make cuts at a certain depth under the grooves, joints. If they have to perform a lot, they should set on the saw kind of stop depth. He is going...
A COMPASS CUTTER
Carefully cut a circle from the cardboard using scissors is very difficult. To help in this work can usually tsyrkul fixed in his foot, as shown in the figure, a razor blade.