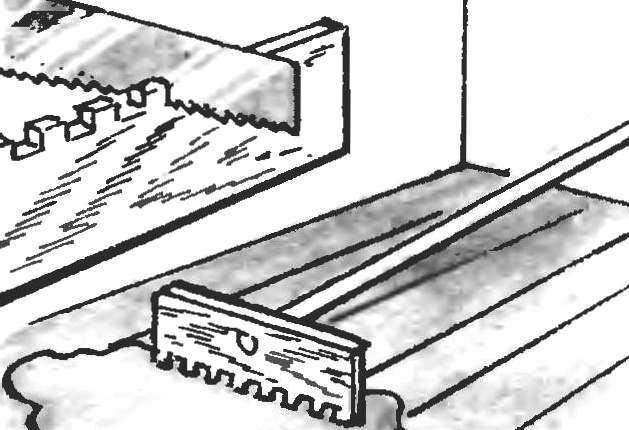 For applying glue on the floor during the laying of linoleum can be done in just a few minutes from fanerki thickness 3…5 mm, cut it "comb". Work will be more convenient, if the scraper to impose on the MOP handle.
Recommend to read
STRONG SCREWDRIVER
The old "stuck" or rusty screws and hard screws unscrewed in the usual screwdriver. But enough to drill in the handle hole and insert the metal shaft so the knob will be able to remove...
THE CAR LEARNS TO SWIM
Among the huge variety of all-terrain vehicles of particular interest is the class of floating cars-amphibians. They are irreplaceable for geologists, exploration expeditions, the...