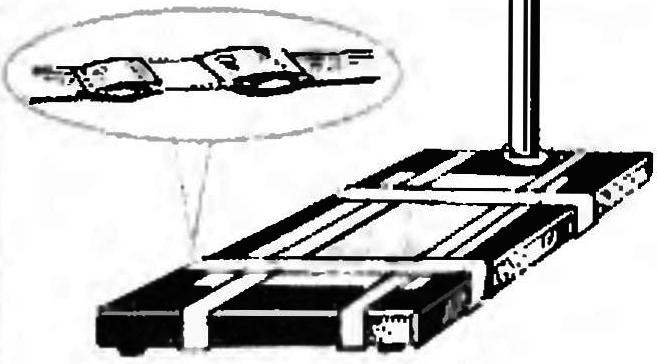 If there is no suitable photo frame it can be replaced by any opaque tape, stretched on the table of a photographic enlarger in the longitudinal and transverse directions. The ends of tape segments need to pull the rubber band.
And DEBATIN, Engels
Recommend to read
START IN THE "SMALL" SPACE
Build model rockets. The first manned flight into space, our compatriot Yuri Gagarin in 1961 was the beginning of a new the directions of technical creativity — rocket-and-space...
STRENGTH – THE HUB
More than two decades of operation legkomotornyh and sports bikes with an analysis of the ongoing failures has allowed us to develop a number of practical recommendations that may be of...