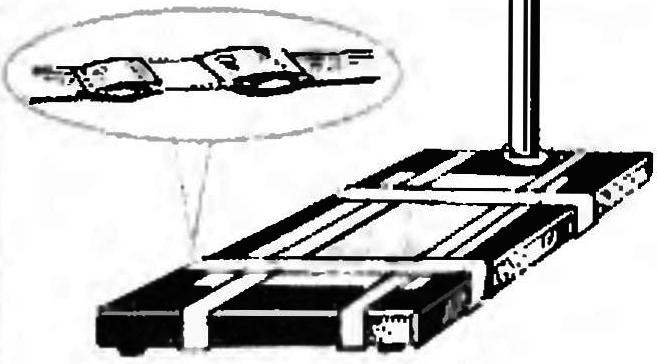 If there is no suitable photo frame it can be replaced by any opaque tape, stretched on the table of a photographic enlarger in the longitudinal and transverse directions. The ends of tape segments need to pull the rubber band.
And DEBATIN, Engels
Recommend to read
VELOVIC
I must say frankly that for the carriage of baggage, the bike fit a little. Meanwhile we have to do quite often. For example, can not do without Luggage when going on a bike camping...
TECHNOLOGY ONE DESIGN DIFFERENT
Getting to self-designing furniture, I set a goal to achieve maximum adaptability to design was designed, manufactured, and operated with the lowest cost. I designed a set of furniture...