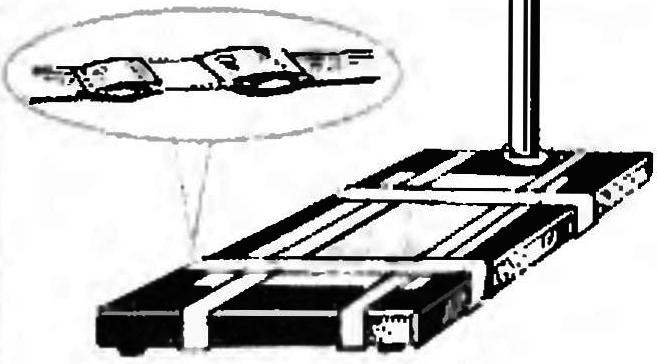 If there is no suitable photo frame it can be replaced by any opaque tape, stretched on the table of a photographic enlarger in the longitudinal and transverse directions. The ends of tape segments need to pull the rubber band.
And DEBATIN, Engels
Recommend to read
THE USE FOR ONE
"Headphone for stereo? This is too much, can mind reader. — How can provide high quality playback of regular head phones? After all, this requires a wide range of frequencies, a slight...
UNSCREWS… BOILING WATER
Intractable loosening the tubular connection experienced craftsmen heated with a blowtorch. Almost the same effect can be achieved and more domestic. Spraying the connection with boiling...