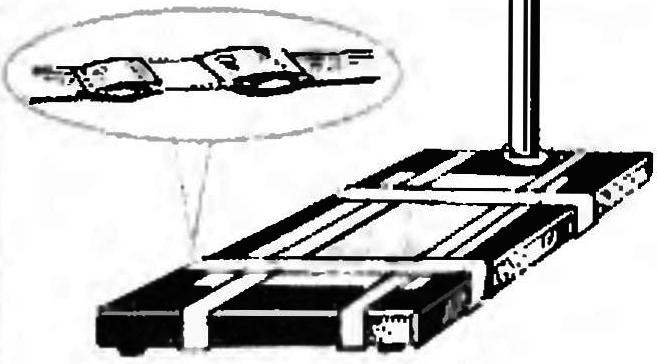 If there is no suitable photo frame it can be replaced by any opaque tape, stretched on the table of a photographic enlarger in the longitudinal and transverse directions. The ends of tape segments need to pull the rubber band.
And DEBATIN, Engels
Recommend to read
FRIEND FRAME
Learn? No, not the one who is smiling in the photograph, and the frame in which the picture is inserted? That's right: this is the original application details from the old key switches....
AMENDMENT — MILLIMETERS
In a number of traditional home devices such as a receiver and a photo or a movie camera, TV, VCR — all the more familiar and even normal becomes a typewriter. And with all the variety...