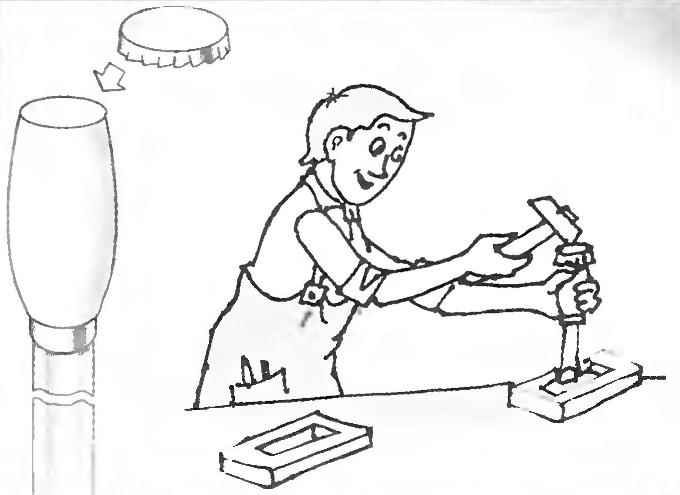 A tool with a wooden handle easier and more enjoyable to work with. Therefore, as a rule, the old masters do not recognize the replace them with plastic. However, when attacks on them are the handles — such as chisels, drill bits, begin to crack.
To strengthen the top of the tool will help "cap" of metal caps from bottles.
Recommend to read
THE JACK ON WHEELS
the heavier the car or the unit, the more powerful Jack is required for lifting during the repair in the workshop or in the field. But the more powerful the lift, so it is heavier, and...
THE KINGDOM OF UNFINISHED
Almost all the Maritime powers of second rank, trying to create or radically change the torpedo power in the period between the world wars, faced a dilemma: either to buy the ships on...