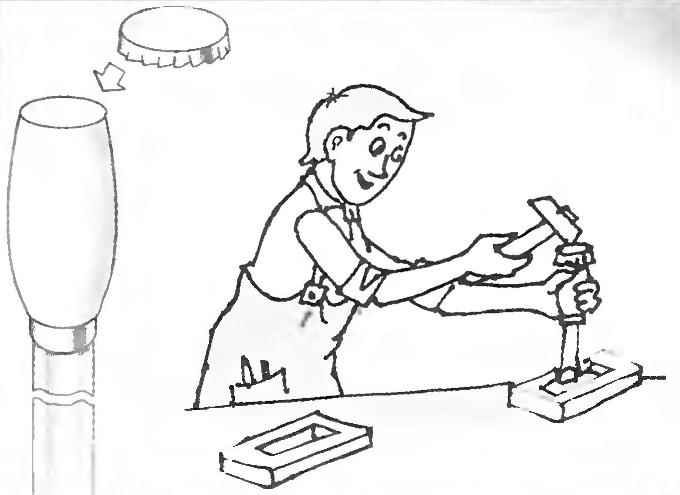 A tool with a wooden handle easier and more enjoyable to work with. Therefore, as a rule, the old masters do not recognize the replace them with plastic. However, when attacks on them are the handles — such as chisels, drill bits, begin to crack.
To strengthen the top of the tool will help "cap" of metal caps from bottles.
Recommend to read
WHY THE CHISEL HANDLE?
Wrong strike with a heavy hammer can cause serious injury to the hand holding the chisel. Yes, and a hell of a kick in the arm unpleasant. This work will facilitate and protect a simple...
CALIPER
Among the tools and devices for measuring the internal diameter of pipes and other cylindrical bodies is probably the most simple. Made of plywood, plastic or metal, cut an isosceles...