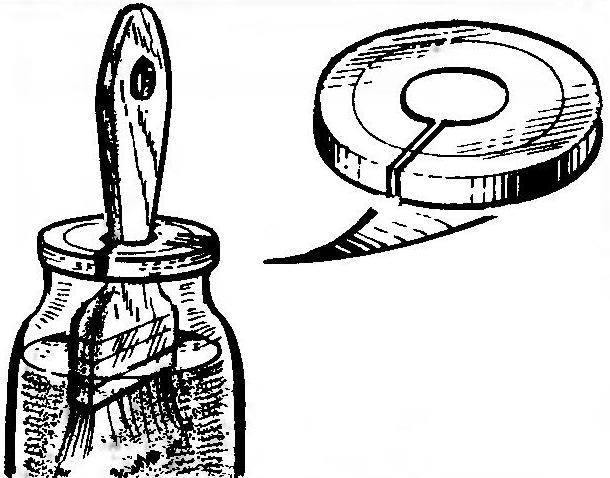 If in a plastic cover for glass jars to make the appropriate hole for the handle paint brush, "kill", as the saying goes, "two birds with one stone": and the paint in the Bank will not dry, and brush don't have any time to wash, she is always ready to work.
Recommend to read
WITHOUT A BRUSH AND IS CONVENIENTLY
Offer an easy and convenient option of using paper glue sold in plastic bottles without a brush. On the lid of the bottle make a hole with a diameter under the core-tube of a ballpoint...
OPPRESSION WITHOUT OPPRESSION
Whatever containers for homemade pickles — from pans or buckets to the barrel after filling in the experienced owner necessarily puts on top of the circle, and his oppression: a stone or...