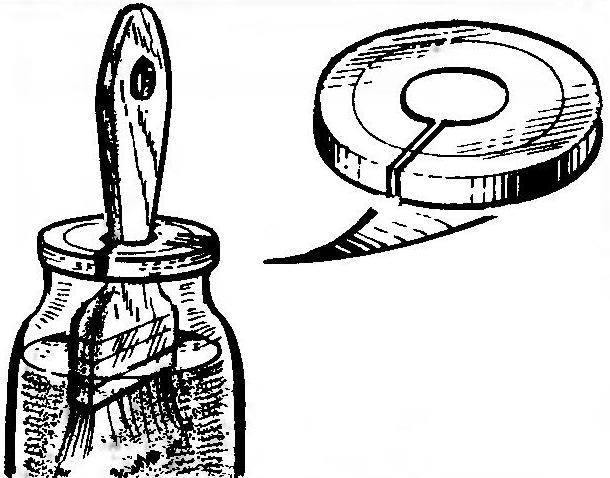 If in a plastic cover for glass jars to make the appropriate hole for the handle paint brush, "kill", as the saying goes, "two birds with one stone": and the paint in the Bank will not dry, and brush don't have any time to wash, she is always ready to work.
Recommend to read
"SPLINT" FOR UMBRELLA
Offer a simple and quick way to repair umbrellas. The weakest point in any umbrella — zhelobkova spokes. They often get broken. Hold a piece of stainless steel tube Ø 6 mm and length 30...
APPLES INSTEAD OF… UNDERWEAR
Fans of Apple juice can offer simple to manufacture and does not require significant investment homemade juicer. It is made from an old washing machine. The factory extractor has low...