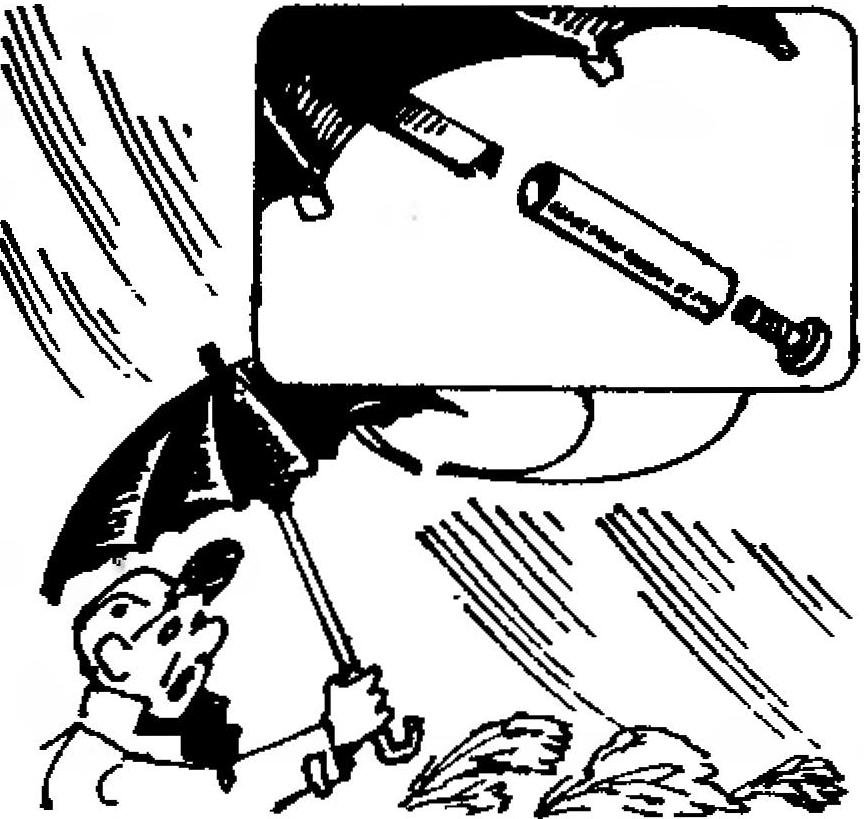 Very often, the spokes of the umbrella over the plastic lugs which may fall, break, and the needle exposed, and the fabric is lifted up. Because the tip will not stick together, the rescue wearing instead spoke plastic sleeve (insulation). In the sleeve is screwed a suitable nut to which said loop tensioning of the fabric.
N. SMOLIN, Chelyabinsk
Recommend to read
THE DRAFT IS NOT TERRIBLE
With insulation front door difficult to close up a crack from the attachment loops. However, there is a simple way to prevent the flow of air between the door and the frame: simply stick...
TO INCREASE THE CHIP
Often aluminum wire suddenly breaks off, so even in the most remote places, leaving a short tail, what about twisting can not be considered. In these cases, rescue is simple, but...