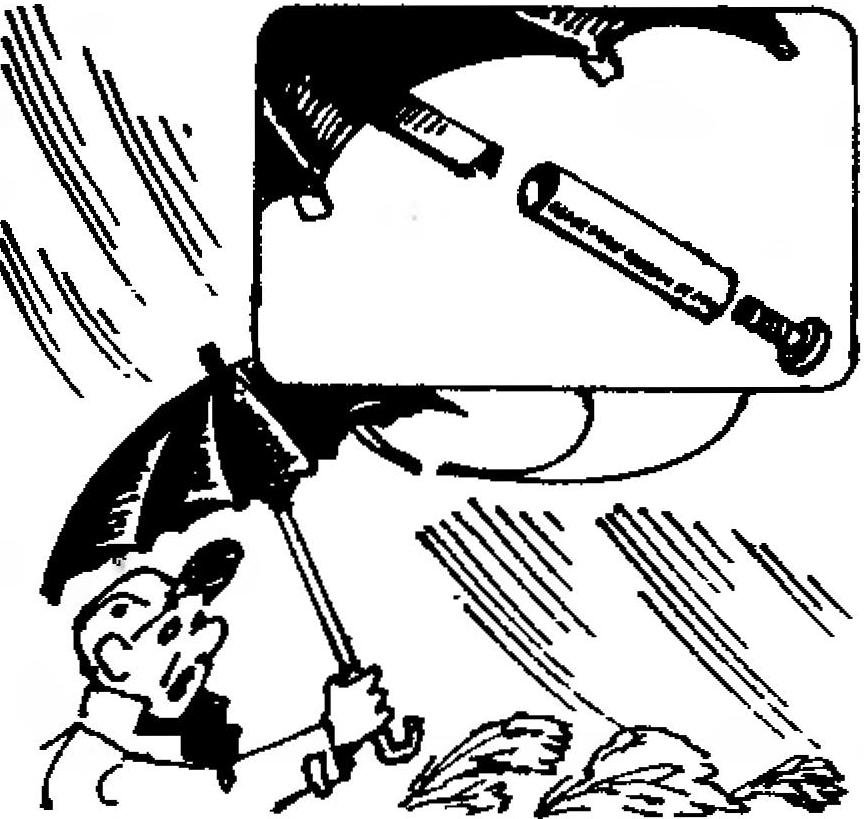 Very often, the spokes of the umbrella over the plastic lugs which may fall, break, and the needle exposed, and the fabric is lifted up. Because the tip will not stick together, the rescue wearing instead spoke plastic sleeve (insulation). In the sleeve is screwed a suitable nut to which said loop tensioning of the fabric.
N. SMOLIN, Chelyabinsk
Recommend to read
"FRENCH ELECTRIC"
The idea behind the project was never built submarine "Ero" physicist Marie-Davy, to supply its electric motor, it seemed very attractive. Indeed, what could be better than a virtually...
AND CARPET AND LINOLEUM
Without a doubt, in any home the king of the floor — parquet. Today, however, such coverage for the majority — a problem. More accessible, of course, linoleum. It also has its...