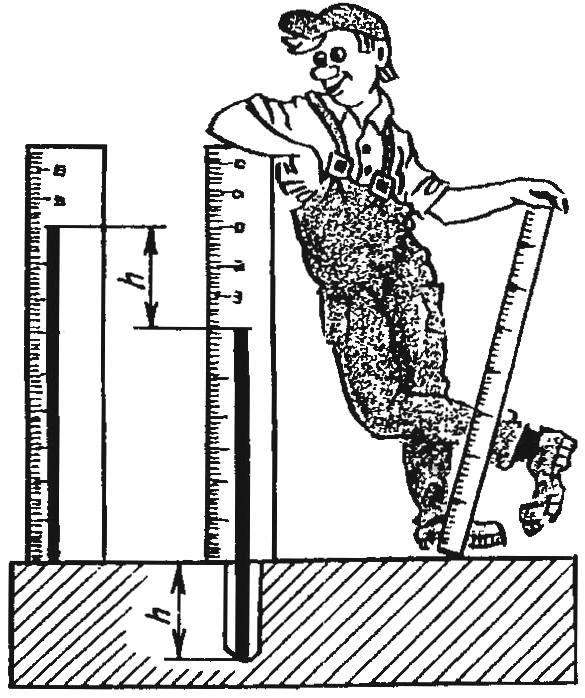 Often in the manufacture of the part to measure the depth of the groove or a blind hole and there is no caliper with depth gauge. In this case, but you can use a conventional ruler and the rod of a ballpoint pen. By setting a ruler on the plane parts and attaching the rod, mark the position of its upper end on the scale. Then, putting down the rod into the hole, again, look at the position of its end on the scale: the difference between the counts will indicate the hole depth. Measurement accuracy at the same time — to polukilometre, and with good eye even higher.
A. POLIBIN
Recommend to read
QUIET EAST ON THE SLY…
When February 10, 1904 Japan officially declared war on Russia, first shots have already sounded: the Russian ships were suddenly attacked at Port Arthur and Chemulpo neutral. Initial...
WITH THE SPEED OF THE TRAIN
racing aircar "Star-3" built members of the circle City schools Neftekumsk district of the Stavropol territory. Assembly "Stars-3" is simple. But there is a significant remark. Readers,...