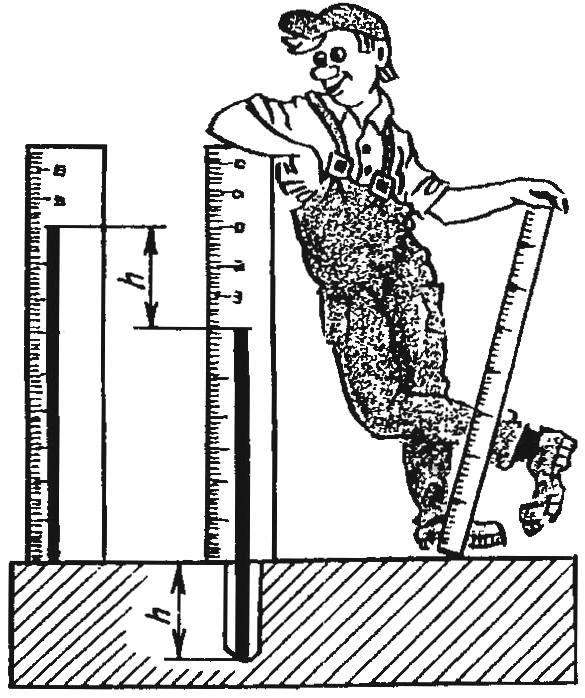 Often in the manufacture of the part to measure the depth of the groove or a blind hole and there is no caliper with depth gauge. In this case, but you can use a conventional ruler and the rod of a ballpoint pen. By setting a ruler on the plane parts and attaching the rod, mark the position of its upper end on the scale. Then, putting down the rod into the hole, again, look at the position of its end on the scale: the difference between the counts will indicate the hole depth. Measurement accuracy at the same time — to polukilometre, and with good eye even higher.
A. POLIBIN
Recommend to read
SHIPOVANNYE MACHINE
A lot of trouble delivers the movement of the machine along the surface of the workbench during operation. This can get rid of the crafting for each stanochek stand with four spikes, and...
SUNSET GRANDEUR "MISTRESS OF THE SEAS"
The prospects for the British economy in the interwar period could not be called bright. The biggest Empire in the world is only superficially looked unshakable; in fact the problems...