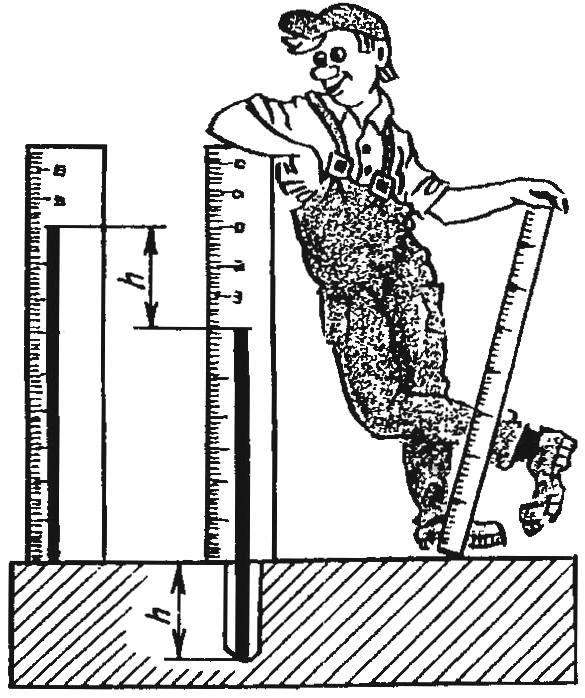 Often in the manufacture of the part to measure the depth of the groove or a blind hole and there is no caliper with depth gauge. In this case, but you can use a conventional ruler and the rod of a ballpoint pen. By setting a ruler on the plane parts and attaching the rod, mark the position of its upper end on the scale. Then, putting down the rod into the hole, again, look at the position of its end on the scale: the difference between the counts will indicate the hole depth. Measurement accuracy at the same time — to polukilometre, and with good eye even higher.
A. POLIBIN
Recommend to read
COLLET-UNIVERSAL
Clutch pencil, calculated on a fat pencil, can find unexpected applications. For example, help in cases when a small screw you need to tighten in tight spaces; turn into a ballpoint pen,...
COUNTERSINK OF DRILL
Easy to master work of a hand drill. Sometimes does not calculate SIPU and broke in half, still quite new drill. Of course, if broke off, not the whole working part, it can still be...