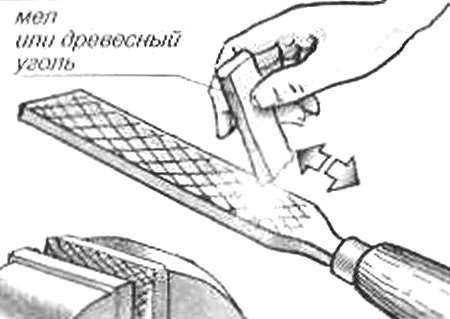 When processing a file soft metal (or plastic wood) in the notches of stuck particles of cutting material, which is not easy then to get rid of. This will not happen if you RUB the tool with chalk or charcoal.
Recommend to read
THE PLASTIC "DIAPER"
Like a baby in her wrap... instrument, and in this fold it is convenient to carry and easy to store. And minimized packaging does not even need tying: itself biases, since it is obtained...
Insurance for drill
Drill chuck, in particular manual, is not always able to keep the drill from turning when machining hard metals or release of the cutting edges of metal. It solves the problem of the...