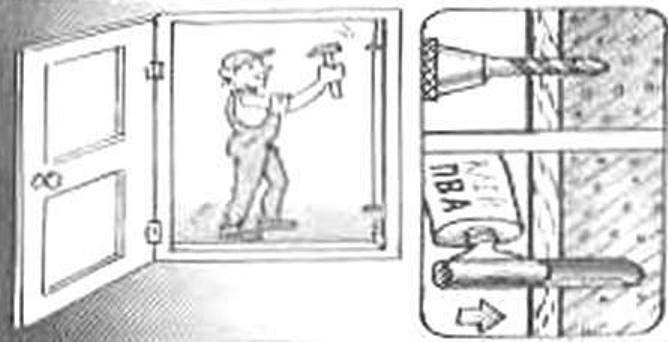 Loose door frame is easy to fix, without resorting to the services of the master. Need to drill through it several through holes, going deep in the wall. This can be done with pobeditovym drill bit with diameter 15 — 20 mm. a wooden Arm tube slightly thicker drill bit and brushing them with glue (PVA, wood, "Time") and adding it in the hole, drive tube — frame is to hold on tightly.
Recommend to read
THROUGH THE BAR
It is not easy to drill pipe, clamped it in a vise and nukernel. The task will be made easier if you resort to using a small block of wood. It is administered in the Vice with the tube...
SPOON DRILLS…
And burned out a soldering iron can still serve as the house master. Disassemble its case, and you will receive the first drill bit for drilling large-diameter holes in wood and plastic...