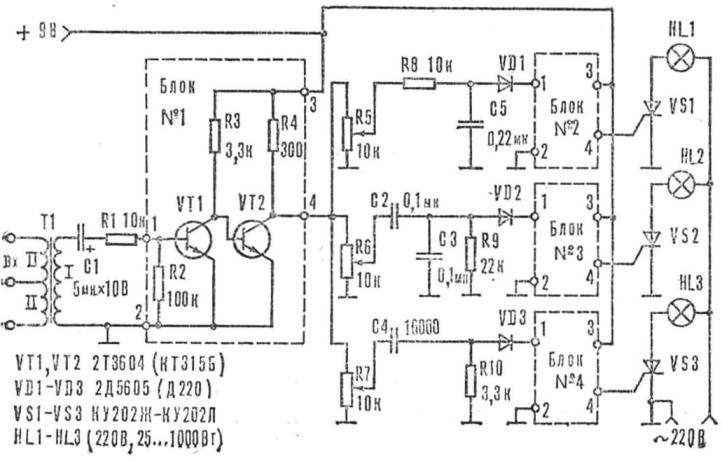 Light setup is very popular among young people. Scheme of another variant of this device suggested that the magazine "Radio, TV, electronics" (NRB). It consists of three color channels (red, yellow, blue) with frequencies section: 700 Hz to 3.5 kHz of 13.5 kHz. The design is greatly simplified thanks to the use of four similar blocks. "Filling" each block consists of two transistors and three resistors (see the diagram of block # 1).
As the input isolation transformer T1 can serve as a transition ТП12 transformer from radio receivers "Spidola", VEF-12, etc. the Signal is fed on one half of the secondary winding, and remove it from primary.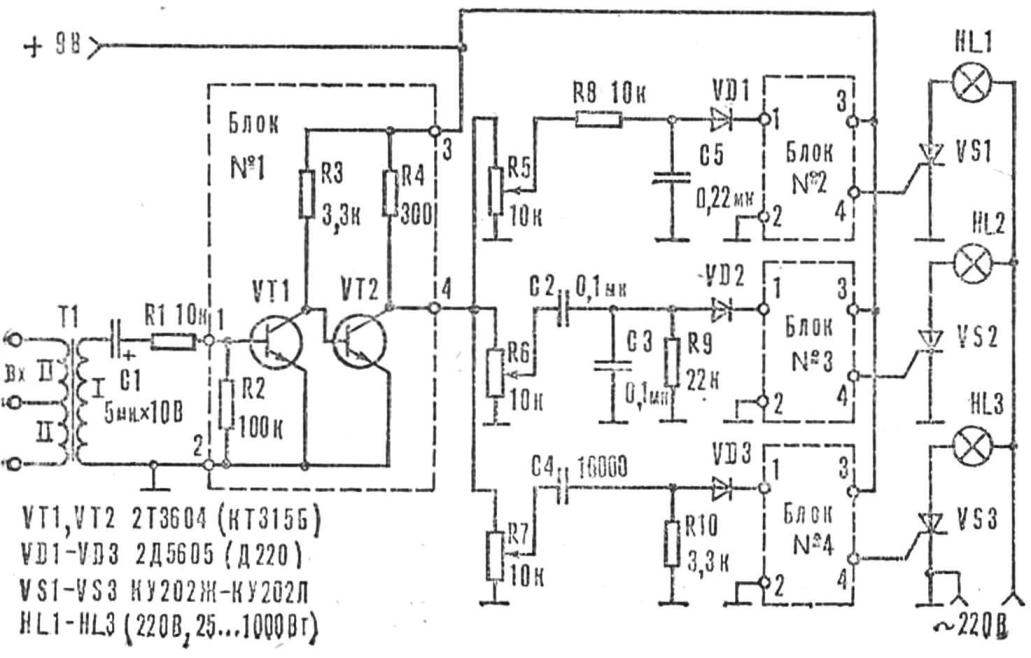 The maximum power of the lamp — 1 kW, so the SCR must be installed on the radiators. Configure SMU variable resistors R5—R7.
Recommend to read
THE "GUARD" DOORS
The scheme is simple electronic guard device published the magazine "Funkamateur" (GDR). Across the doors of the protected object stretched thin wire. Until he is whole, the tension on...
GARLAND ON THE MAIDEN…
New year without snow Maiden — not a holiday. Precursor to new joys and happiness appears charming dadomo-pink granddaughter: as always, your wonderful sparkling outfit. And let it...