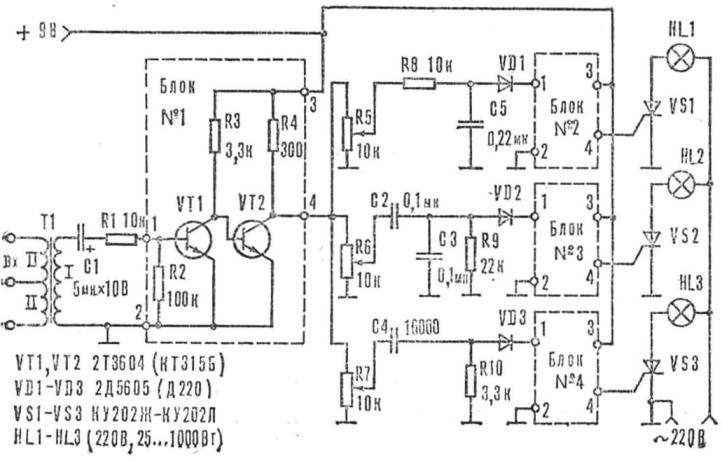 Light setup is very popular among young people. Scheme of another variant of this device suggested that the magazine "Radio, TV, electronics" (NRB). It consists of three color channels (red, yellow, blue) with frequencies section: 700 Hz to 3.5 kHz of 13.5 kHz. The design is greatly simplified thanks to the use of four similar blocks. "Filling" each block consists of two transistors and three resistors (see the diagram of block # 1).
As the input isolation transformer T1 can serve as a transition ТП12 transformer from radio receivers "Spidola", VEF-12, etc. the Signal is fed on one half of the secondary winding, and remove it from primary.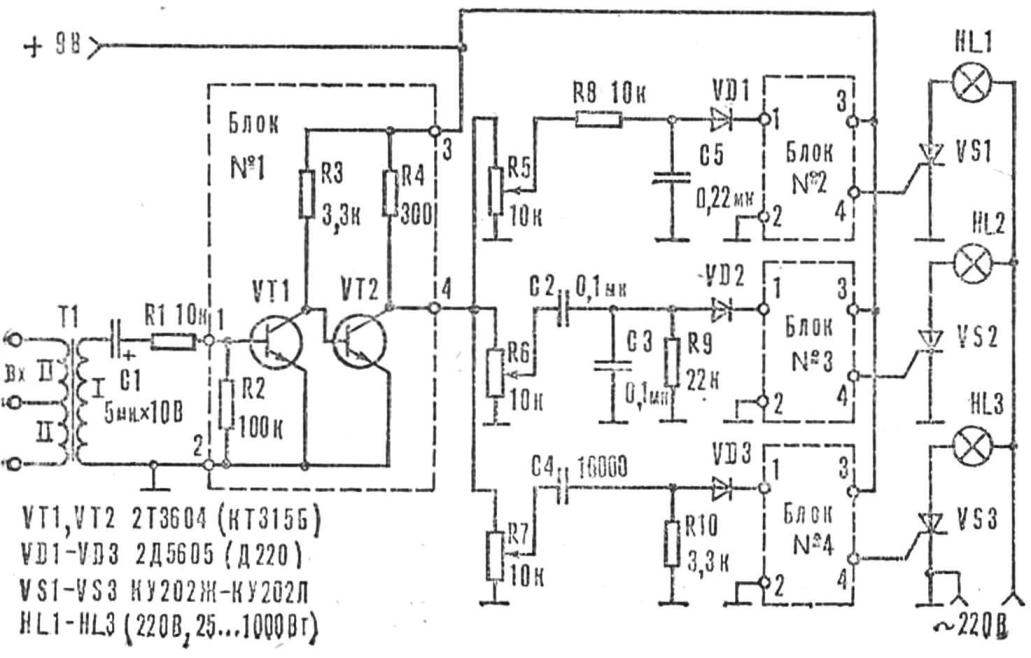 The maximum power of the lamp — 1 kW, so the SCR must be installed on the radiators. Configure SMU variable resistors R5—R7.
Recommend to read
THE HOUSE WILL BE WARMER
Twenty years I live in a house built once with their hands. Of course, then was folded up and the furnace, which three years later was covered with ceramic tiles with dimensions of...
GOLF… ON THE PALM
One who has seen how you play in real Golf, involuntarily amazed at the skill of the players, uhitryaetsya exact impact bits to send a small ball through a huge grass field as close as...