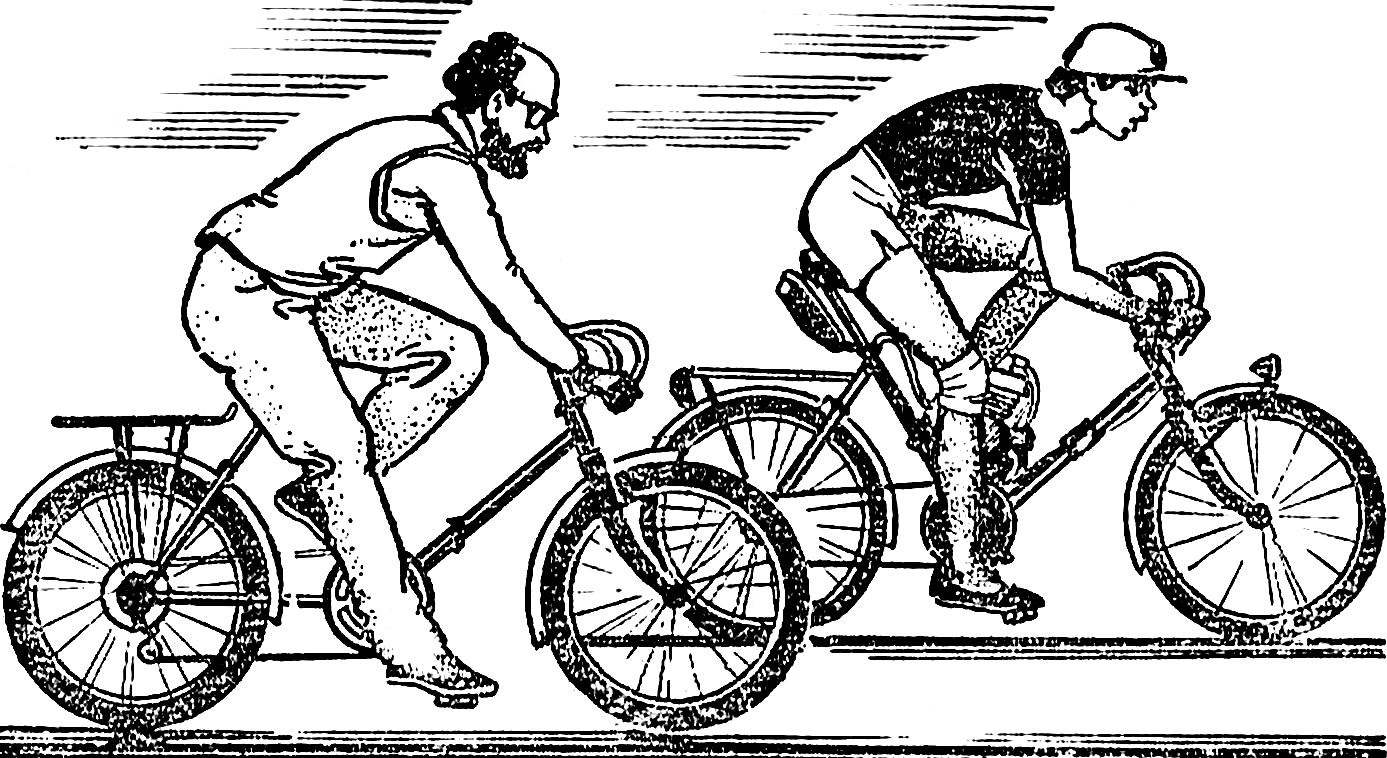 Cyclist with experience or cyclists are hard to convince that there is a treadle machine better than "Tourist", "Sports", "Satellite". For many years I preferred legkodelimae bike over all the others. However, with the advent of folding machines became obvious advantage during transportation and storage. But, unfortunately, it turned out that the effort that is required to make when moving they are more relevant to bicycles.
Why is them so hard to ride? To answer this question, I assembled two bikes on the basis of the folding frame from "Salute". One was with the wheel from the "Sports" different from "Salute", but with inserted grommet from the rear "Sport". Almost all the rest of the details in both were from legkodimova bike.
After comparative tests in one season bike with big wheels were dismantled, as in all respects, including ride quality on the highway with the wheels from the "Salute" was superior to it (and even standard legkomotorny "Sports").
Therefore, the blame for poor ride qualities of a folding bike was the brake bushing. It is generally "filled" disadvantages: difficult to manufacture and operate, provides quick braking, but it stubbornly continues to put on the road, folding and juvenile bikes.
Due to the smaller (80 mm) diameter wheels "salute" more maneuverable, and thanks to a lower centre of gravity and more stable; upgraded with the shifter and the rear bushing from the "Sports" takes the ease of travel and becomes vosmichastny. To ride it is much nicer than on a bike with big wheels. And it is in a new form very aesthetically pleasing, as it is all reasonable and logical. This bike could produce our industry, because all its parts are factory, and the front and rear brakes you can use brake tick from "Salute", "Kama", etc. Such an option would have enjoyed the greatest demand: and road car and a pleasure, and children, and ladies, and even foldable — for every taste and age!..