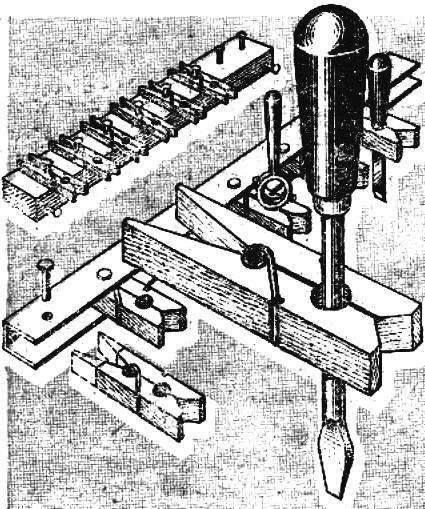 Every GameSpy master keeps his tools in different ways. Most often just keep them in an old suitcase or a crate of parcels in a closet or in the attic, folded haphazardly. Here is a simple device that will allow you to keep small tools: screwdrivers, wrenches, chisel. For its production only need clothespins and metal profile or wooden strip, which after Assembly are fastened to the wall or the Cabinet door.
Recommend to read
DRILL SCREWDRIVER
The adapter is machined from steel 45, preferably followed by quenching. The shank follows the shank of the tool factory production. The adapter can be done from the supplied socket...
SCREWDRIVER FOR CRACKS
In a small space is much easier to work here is a homemade t-shaped screwdriver. Take a hexagonal rod or pin (with a few wrapped on her nuts) and undercut one end, giving it the shape of...