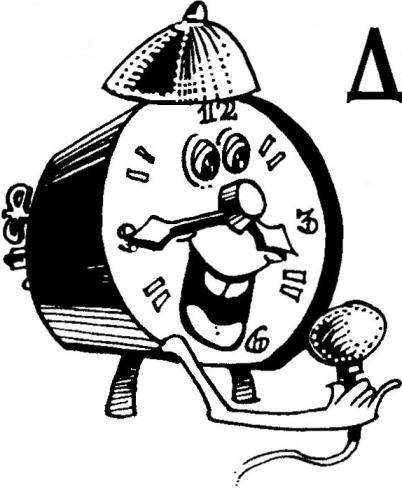 Hoping to equip the apartment "talking" for hours, tried to collect an acceptable design using standard domestic circuits. But once faced with the complexities of the "firmware" electronic memory, decided as the basis for its hours to accommodate wrist alarm TALKING WATCH — cheap consumer goods from China. The result was an information system capable of interesting, in my opinion, and many readers of the journal "modelist-Konstruktor".
An important part of the housing "talking" hours is scalable depending on the number of premises for a network of speakers and buttons. This gives you the opportunity to obtain information about the exact time, while in any room or even hallway.
Wanting, for example, immediately after waking up to specify the time, press the button SB1. Work, getting power supply, relays K1 and K5. The first of them instantly someblokelol (through the normally closed K2.2, short circuit.2, K4.2). Contacts K1.1 it connects to the output of the amplifier, assembled on the transistors VT1-VT4, BA1 loudspeaker with volume control R1. Nezamorachivayas turnips K5 momentary closure of the contacts K5.1 (POLL) already starts at this point, the speech synthesizer TALKING WATCH, and the bedroom sounds of speech information about the exact time. In other rooms the speakers are silent.