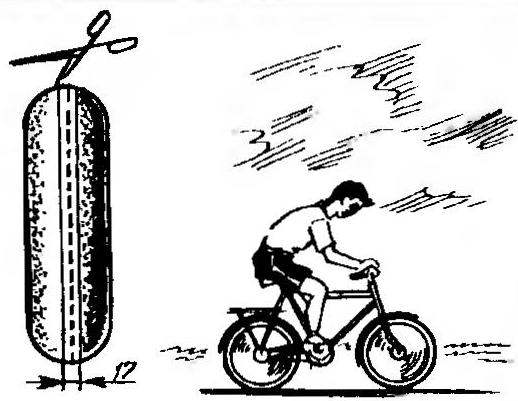 Common cause of puncture welcomer — acting limit switches rim spokes. A protective ring belts rubber, mounted on rims of plants-izgotovitelej, a little stretchy, but over time, harden and break.
A reliable replacement could be the same ring from an old inner tube from the "Lada". They are cut on either side of the large diameter of the camera — it turns out two great strips with a width of 17 mm.
Recommend to read
BELTS GLOVES FROM
An open belt is rubber ring at the tape recorder or a player — it happens not so often, but because surprised. However, a good housewife can always find an old rubber glove. Select the...
WHY THE CHISEL HANDLE?
Wrong strike with a heavy hammer can cause serious injury to the hand holding the chisel. Yes, and a hell of a kick in the arm unpleasant. This work will facilitate and protect a simple...