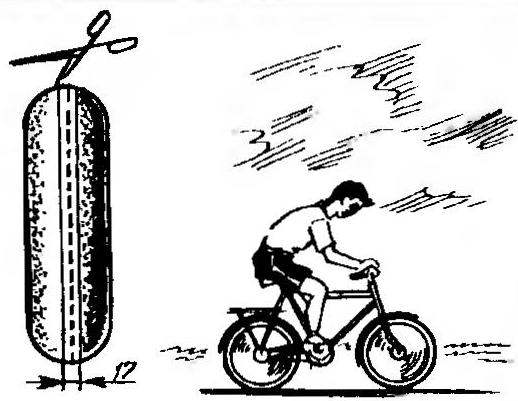 Common cause of puncture welcomer — acting limit switches rim spokes. A protective ring belts rubber, mounted on rims of plants-izgotovitelej, a little stretchy, but over time, harden and break.
A reliable replacement could be the same ring from an old inner tube from the "Lada". They are cut on either side of the large diameter of the camera — it turns out two great strips with a width of 17 mm.
Recommend to read
A-7 FOR
N. Kamov, getting to the first combat autogyro, designed for communications, reconnaissance and correction of artillery fire, already had experience of creating such helicopters,...
SPINNING WHEEL IN RETRO STYLE
In "M-K" was published, the drawings and description of electric spinning-wheel; material found a ready response among our readers. However, some believe that an electric spinning wheel...