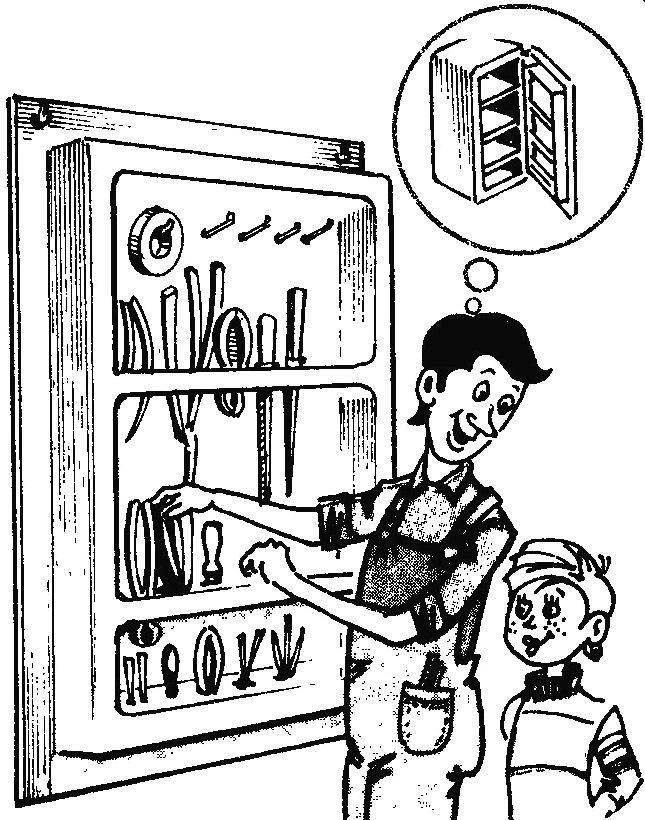 Not in a hurry to dump an old refrigerator (even if it was only on the door). He still will serve as a closet pantry and door stamped inner wall can be adapted for storage for tools. Revision is almost not needed, except for drilling the hole under those or other tools that will be stored here.
E. BOBKOV, Birsk
Recommend to read
TALK THROUGH THE WALLS
Many years used the intercom system with loud-speaking simplex communication, consisting of a main panel and linear unit connected between a two-wire line. The radio was mounted low...
HOUSE-TRIPTYCH
On the garden or vegetable part does not need a capital house — often a small cost easy structure type outbuilding. In such an environment feel the need for the country part, starting n...