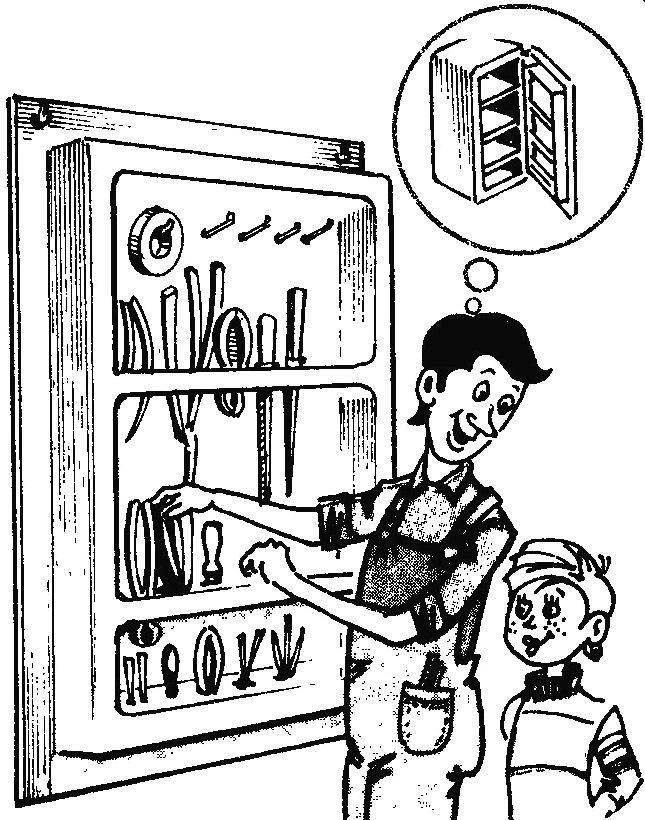 Not in a hurry to dump an old refrigerator (even if it was only on the door). He still will serve as a closet pantry and door stamped inner wall can be adapted for storage for tools. Revision is almost not needed, except for drilling the hole under those or other tools that will be stored here.
E. BOBKOV, Birsk
Recommend to read
DRILL-BABY
In the household of great assistance can have a miniature electric drill. Easy to make on the basis of the motor WCT-1, is designed for EPA of the store and radios (see figure). The...
FLYING ON THE SIDE
Model of a catamaran-class "P" with a sail-wing. Few people remember that the apparatus used for movements the aerodynamic forces, was created more than five thousand years ago. It was a...