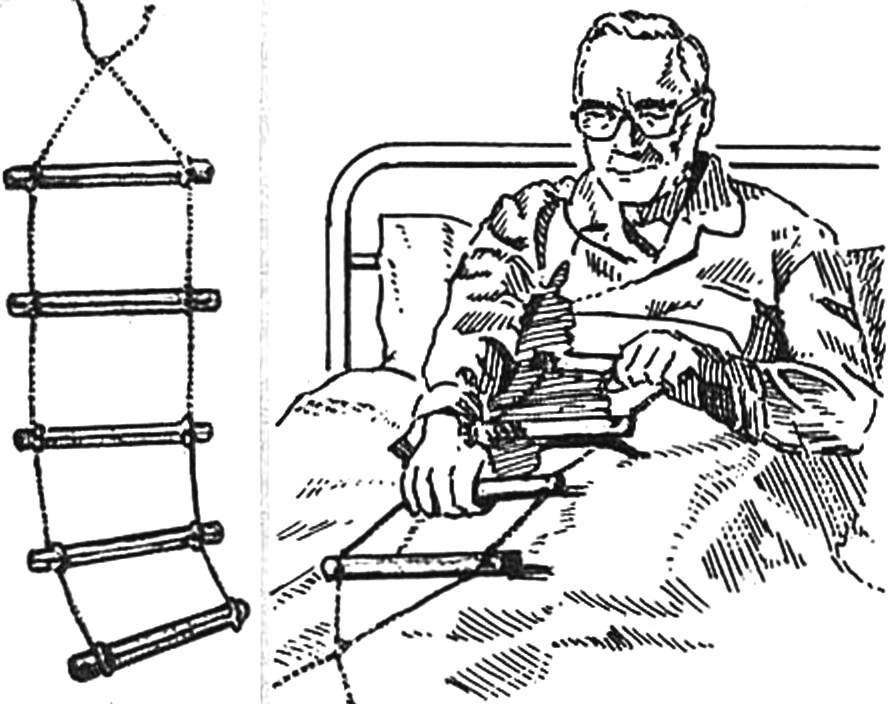 The disease can be caught anyone by surprise, and here the important is not to become a burden to others. Will ease the situation some not very sophisticated devices that may be able to make your loved ones. Well, for example, that a ladder, which will help to sit in bed, stand up or turn around.
Recommend to read
FOOT IN AID
To remove or hang on the door hinges alone — for many, this becomes an intractable problem. Make the device shown in the figure, and the case will move forward.
AT A GIVEN DEPTH
Working with woodwork, often having to make cuts at a certain depth under the grooves, joints. If they have to perform a lot, they should set on the saw kind of stop depth. He is going...