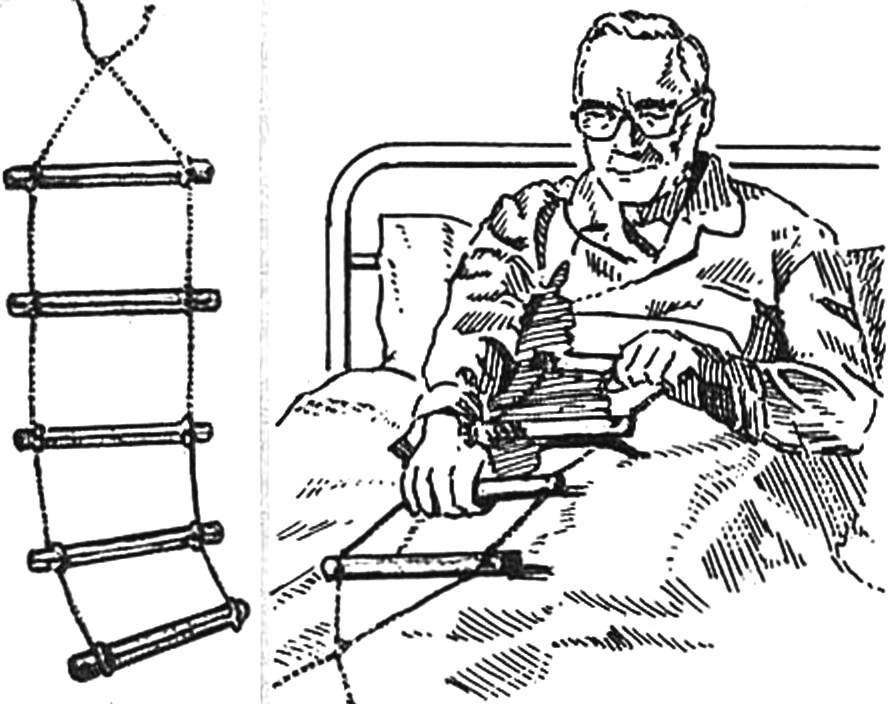 The disease can be caught anyone by surprise, and here the important is not to become a burden to others. Will ease the situation some not very sophisticated devices that may be able to make your loved ones. Well, for example, that a ladder, which will help to sit in bed, stand up or turn around.
Recommend to read
MIG-3: THE FLYING CIRCUIT
Kordovye contour-models have always been attracted to model airplanes. To create them, unlike the full copies, takes less time, and aircraft modeling experience needed for this not so...
MOSKVICH 400
He appeared on the streets of the capital shortly after the war, in 1947. At first glance the design of the car "Moskvin-400" was not fundamental innovations. Its main advantage was a...