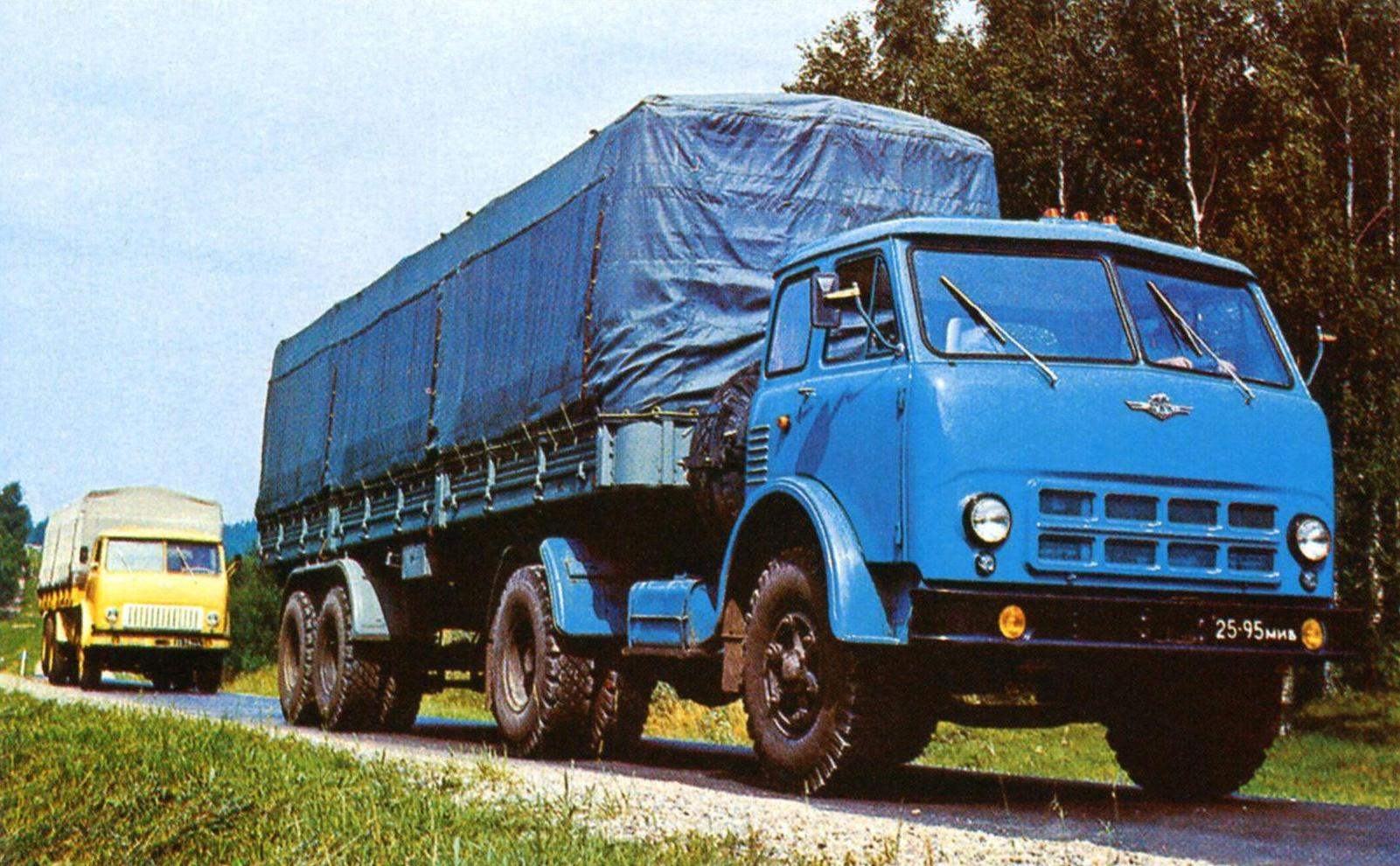 The debut of the first Soviet diesel truck yaz-200, developed at the Yaroslavl automobile plant, held in 1945, was successful. After the traditional show of the new machines in the Kremlin party and state leaders of the country truck recommended for serial production.
In 1946, the designers EASA on the basis of the on-Board diesel truck designed the 6-ton truck designed to carry mortars and bulk cargo. The machine was made of wood-metal cabin (in the early postwar years affected by the lack of the steel sheet), 110-horsepower diesel engine with 5-speed gearbox, pneumatic brakes and steel body with a capacity of 3.6 cubic metre with hydraulic lift.
Serial production of the truck in Ease began in August 1947, and in the same year almost the same truck, only different from Jaroslavl MAZ letters and silhouettes of bison on the hood, came out of the gates of experimental shop of the Minsk automobile plant. And in 1951 began production of the truck MAZ-200 with flatbed and truck tractor MAZ-200V.