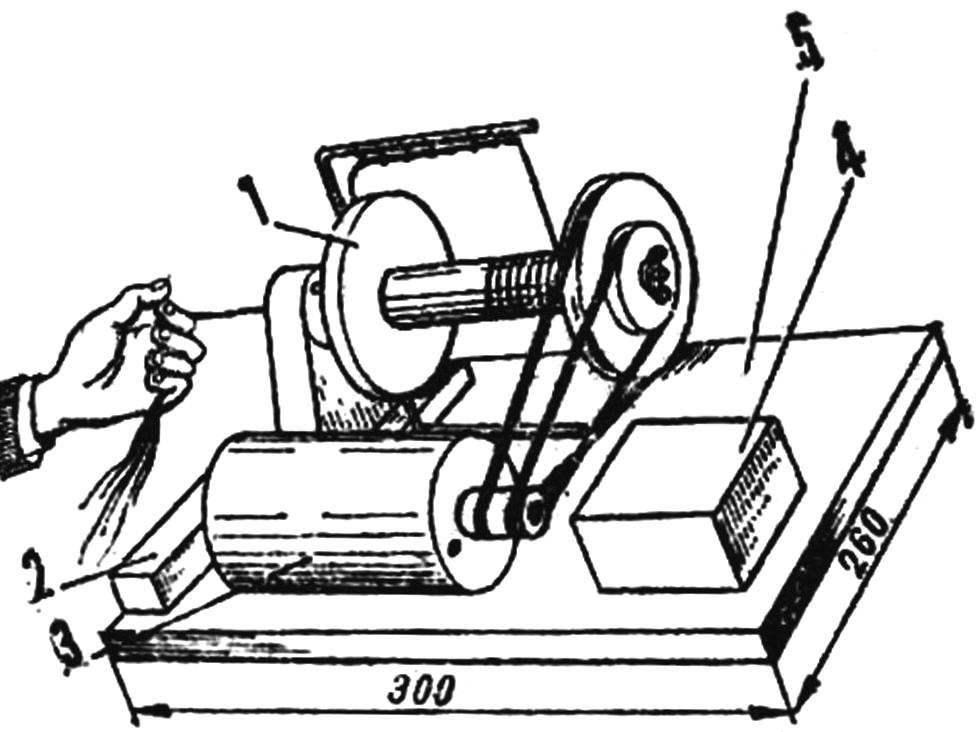 Electrocaloric (Fig. 1) consists of a spindle with a bobbin and flyer, electric motor, transformer and switch. The metal shaft of the spindle (Fig. 2) a console fastened to the rack on two bearings: with a free hand for him to put on the reel-spool and the pulley, which is secured by a nut-lamb. On the other hand the crank shaft is drilled a channel to pull the yarn and the welded flyer.
Stand — dural, coil — plastic, out of winding wires: one under her cheek machined pulley Ø 80 mm.
The flyer is bent from bar 3 mm: it is the branch with the hooks is sitepromotion guiding a yarn on a bobbin; the other plays the role of a counterweight; the distance between the branches 110 mm.