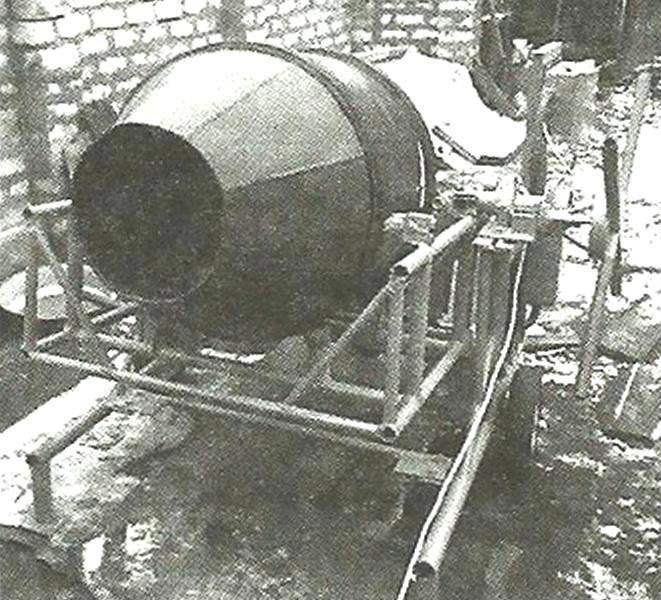 Mixer intended to receive the concrete mixture or cement-sand mortar. The performance by volume – 15 two-gallon buckets of a mixture in the ratio of 1.5 buckets of cement + 4.5 buckets of sand + 9 buckets of gravel (water not included) in one batch in for 15 minutes (5 minutes: to load, mixing and unloading). Structurally, the mixer consists of three nodes: capacity (mixer), suspended cradle, bed.
The mixer is made of three parts: a cylinder and two truncated cones. Through the front cone – longer -loads of cement, sand, crushed stone, and unloading of the finished solution. Short taper at the rear part, attached to which a power drive is strictly for mixing concrete. Material – sheet steel 3 mm thick, construction – welded, with a diameter of 630 mm.
Capacity rotates on bearings suspended cradles. The circumference of the tank glued two rubber bands, which are the "treadmills" for the bearings. They are made of conveyor belt thickness of 12 mm and significantly reduce the noise level when working, and also compensate for inaccuracies in the manufacture of "barrels".