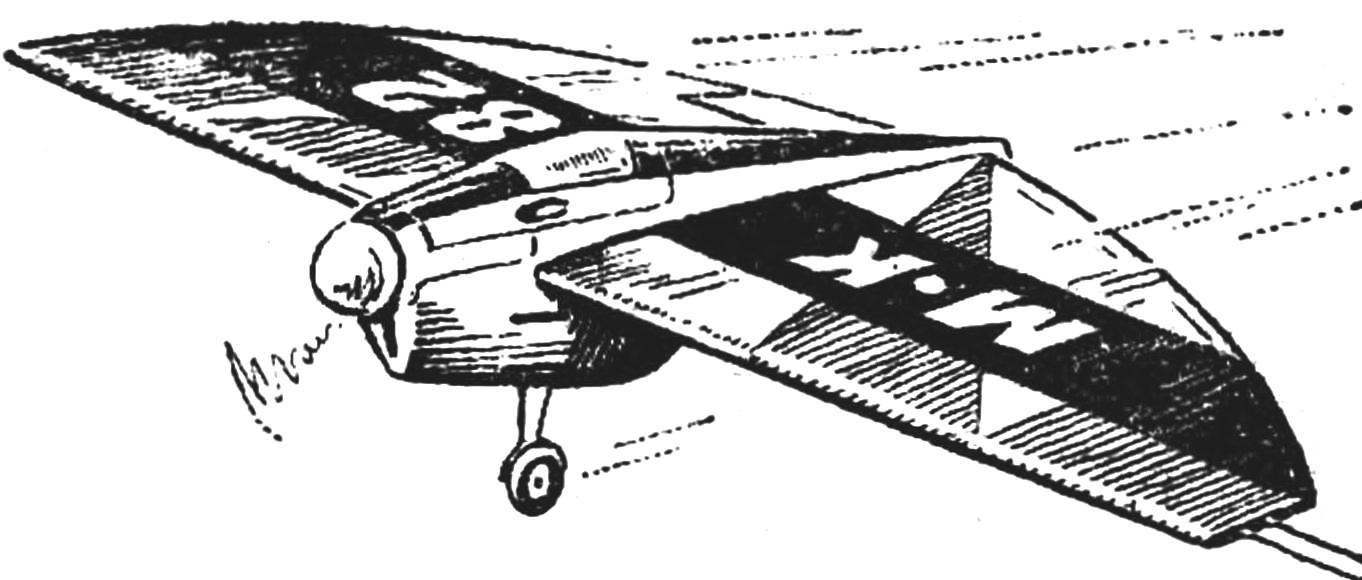 Looking through the model magazines for the last couple of years, you've probably noticed a sharp change in the appearance cord racing model aircraft. They have disappeared, it would seem, absolutely necessary stabilizer. And it's not just a tribute to another sport fashion. See what kind of patterns are models of the prize-winners of competitions of different ranks, increasingly they are flying wings. Some of the appearance of these devices, resembling a kind of pancake, not like others talking about a more modern and rapid appearance of the model. But form form and racing microplane primarily sports equipment. And from this point of view, a flying wing has many advantages over apparatus of a conventional circuit. What? First, the "tailless" much easier. Typical "representative of the" new school weighs 150 g, while an old over 220 g (without engine). So, significantly reduces the time during which the model accelerates to maximum speed. Yes, after stopping the motor it is hindered by the faster. And this win precious fractions of seconds! Less weight leads to less tension cord control. The pilot is getting easier: even at high speeds the centrifugal force is not so much to strain the hand.
Second, compact (you will see it and transportation) model less prone to breakage, more reliable in operation, has high stiffness and strength.
Use the tailless Soviet athletes wanted for a long time. In 1973, the "M-K" acquainted readers with a similar model. But then she has gained popularity not dread the apparent instability in flight and when moving along the track. The situation is different today. That's why we give these pages a story about racing a "flying wing" of the most modern design.
The main material for its construction was balsa. Unfortunately, not yet found a substitute, able to fully meet the job-racers. Apparatus made without the use of this amazing wood, or is too heavy or cannot withstand the huge overload during overtaking manoeuvres, and landings, and even more meetings with mechanics hand catching model.