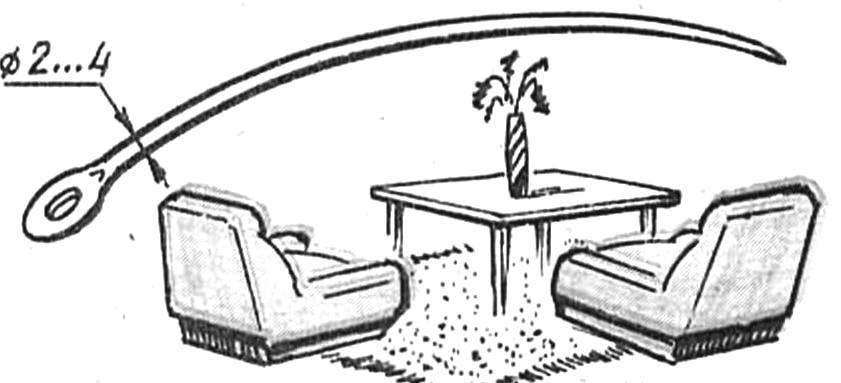 Many home masters are experiencing difficulties in the replacement of old fabric on the new furniture. For sewing the covers, making upholstery convenient to use the needle, which is easy to fabricate from steel wire Ø 2-3 mm. Cut the length of 40-100 mm with a slightly curved, one end sharpened and the other to flatten and drill a hole for the thread. To reduce the friction of metal on the fabric of the entire needle should be polished.
I. TRUNOV, Chernigov
Recommend to read
MYSTERY FOAM
The legend says, Aphrodite was born from sea foam. Of course, it's just a beautiful tale. But these days, many amazing things are born from the foam due to the marvelous chemistry. Foam...
"EAGLE" THE FIRST-BORN RUSSIAN FLEET
Will have to make a reservation at once — reliable information, which is not causing doubts and questions about the shape and design of the firstborn of the Russian Navy, very little....