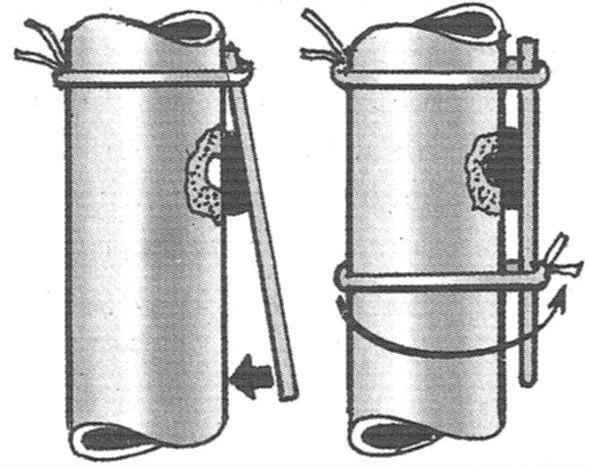 Sometimes in the old pipes rust gradually eats the metal, and formed a fistula-a small hole, which begins to beat a thin fountain of water. To eliminate it before a locksmith will be able and by if are shown on the drawing. On the hole covered with a bandage of soft rubber, which is pressed by the strap or rod that is taped above and below the hole.
Recommend to read
ELECTRONIC "DICE"
There are many games in which, for example, the number of points scored by the player. is determined by throwing dice. It is easy to make and the electronic "dice" random number...
SANDPAPER — LIKE NAIL FILE
If the amount of grinding work to be done is large, it is advisable to make a simple tool holder under the sandpaper: work will become much easier and more comfortable. The wooden bar...