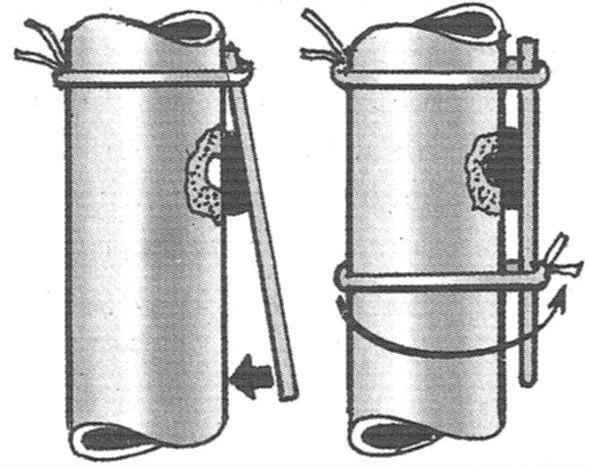 Sometimes in the old pipes rust gradually eats the metal, and formed a fistula-a small hole, which begins to beat a thin fountain of water. To eliminate it before a locksmith will be able and by if are shown on the drawing. On the hole covered with a bandage of soft rubber, which is pressed by the strap or rod that is taped above and below the hole.
Recommend to read
FROM "GOAT" TO "HUNTER"
Army SUV UAZ-469. Demand for automobiles-vehicles in Russia is unlikely to decrease in the coming decades, so the issue in our country is not too expensive SUVs, designed for wide...
EXACTLY WHAT
Sailboats of class "P" are popular among modelers of the school. Indeed, these yachts-promocode with all their Aero - and hydrodynamic perfection does not require expensive remote...