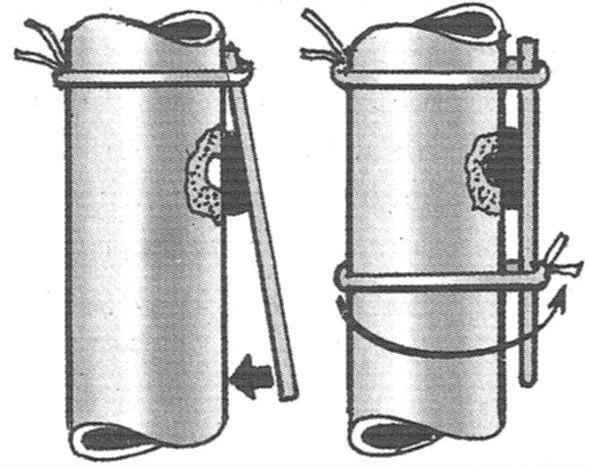 Sometimes in the old pipes rust gradually eats the metal, and formed a fistula-a small hole, which begins to beat a thin fountain of water. To eliminate it before a locksmith will be able and by if are shown on the drawing. On the hole covered with a bandage of soft rubber, which is pressed by the strap or rod that is taped above and below the hole.
Recommend to read
Screwdriver with clip
Help out in cases where the assembly of various designs have to screw the screw in a remote place. On a regular screwdriver, I pulled the rubber stopper, and strapped her bent at the...
ELECTROSHOCK
Sometimes the house master when performing any repair or maintenance work is to explore the dark, and even hard-to-reach place that will not push a normal portable lamp. In this case,...