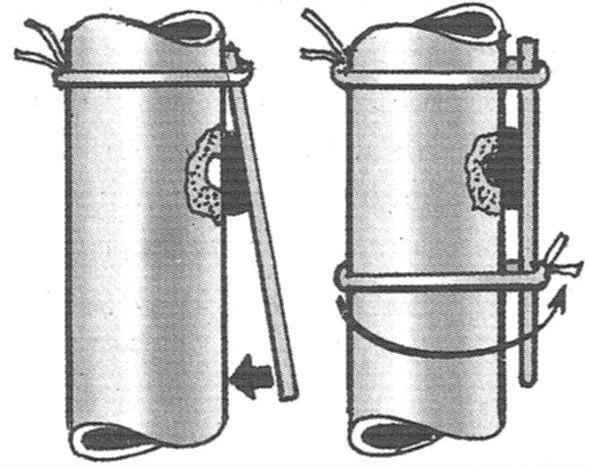 Sometimes in the old pipes rust gradually eats the metal, and formed a fistula-a small hole, which begins to beat a thin fountain of water. To eliminate it before a locksmith will be able and by if are shown on the drawing. On the hole covered with a bandage of soft rubber, which is pressed by the strap or rod that is taped above and below the hole.
Recommend to read
EXPRESS"STOPPER"
Quickly and securely "to drown out" the water pipe or radiator hose when testing it for leaks by using a simple device. By rotating the handle the rubber grommet sandwiched between two...
THE SIMPLEST FLASHLIGHT
Yes, it's probably easier to not think. For the manufacture of such "Firefly" will need only a flat battery, the light bulb is 3.5 V and the two rubber rings or a bit of adhesive tape....