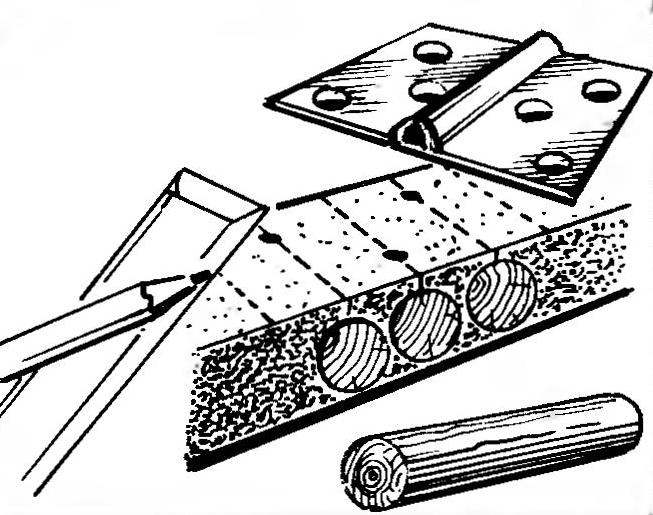 It is known that in soft wood or particle Board with no nails or screws do not provide a reliable fastening, break out with "meat" even at low loads.
Help out the push-pins of hard wood: they are injected with glue in predrilled holes in areas where planned hardware. Here is the connection already ensures the necessary reliability.
Recommend to read
"TIGER" PAID OFF "AT A TROT"
The modern concept of development in army units provides the transition to a combined arms brigade of several types: - heavy brigade with armored tank divisions; - medium and...
ON THE ROOF AND BOTTOM
In our latitudes, with a sharp seasonal shifts in temperature and high rainfall, as a rule, roofs of buildings and walls suffer most: and therefore they need attention and the necessary...