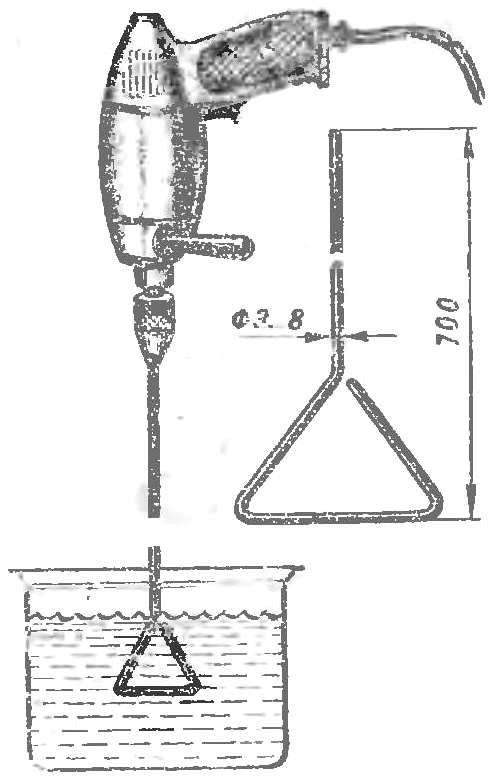 The need to effectively mix anything occurs not only in cooking, but, for example, in the preparation of two-component parquet lacquer, complex color paint, or epoxy glue. Thus it is necessary to withstand the hard condition in the resulting mass should not be bubbles, since they're hard to get rid of. All these requirements will satisfy here is a simple stirrer, bent from wire with a diameter from 3 to 8 mm depending on the viscosity of the blend. The shank of the fixture is inserted into the Chuck of a drill, the working loop is lowered into the agitated mass — you can then turn on the drill.
Recommend to read
CHAIN MIXER
Stagnant paints, adhesives in the narrow vessels to mix even with a drill bit that is the problem. The task is simplified if at the end of the stirring rod clamped in the Chuck, is to...
GRATER GRINDS
Everyone who was engaged in the sanding of new floors, door Polota and other surfaces of non-metallic materials, knows that abrasive skin quickly become clogged with wood dust, paint and...