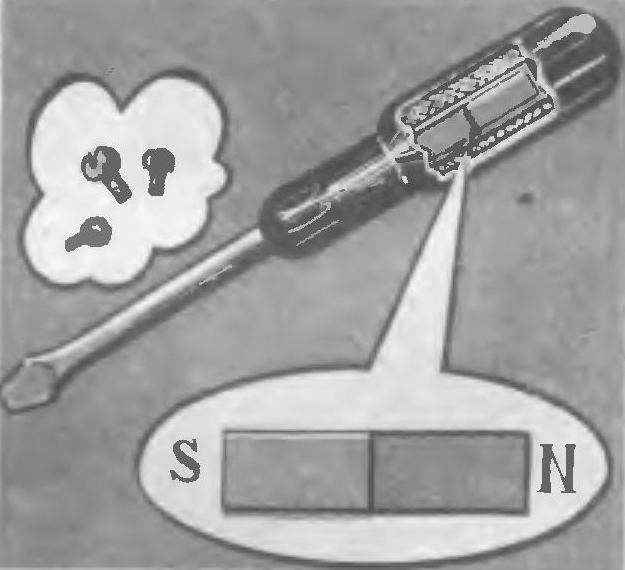 This screwdriver can be used to tighten the screw in the most difficult and hard to reach places without fear of dropping it — Spitz sits on the tip of the tool like glue. The secret is simple: I drilled a hole from the handle and put in the magnet.
A. ORLOV, Dmitry Revyakin, Irkutsk OBP.
Recommend to read
CONVENIENT SCREWDRIVER
The usual tip is a spatula she is hidden by a rubber tube. This sheath not only protects the working tip of a screwdriver, but pockets. Pulled the head of the screw, it will screw it in...
SCREW PLUS BAR…
...make a surface gauge. In the block of hard wood drilled a hole in which is screwed into the screw. Use a screwdriver to set the distance required for the application of risks.   ...