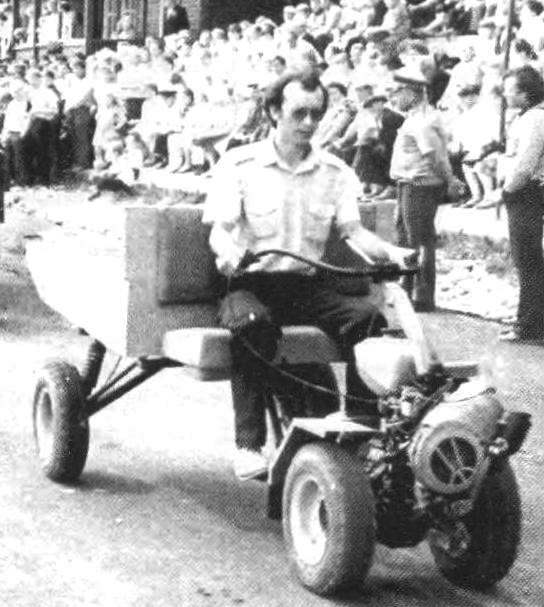 I am a reader of "Modeller-designer" for nearly three decades and twenty-five years engaged in technical creativity. Over the years, made a lot of homemade designs, including presented behind tractor with a trailer (I have it already the fifth under the account). He is also about two decades, but working so far. The power unit of the cultivator, from scooter "Vyatka-Electron". Its main feature is that it has no chain and belt transmissions, the engine is connected to the reverse gear the propeller shaft of his own design. The speed of the walking tractor — 30 km/h, load capacity up to 400 kg weight 280 kg.
O. PESTOV, Kotelnich
Recommend to read
FISHING? IN A JEEP!
Winter fishing — an occupation for the most persistent. Try-ka in the cold to spend the whole day at the wells — there will not save any coat, no tent, no "forty degrees warmer"....
GEAR FOR SNOWMOBILE
Designers snowmobiles know that linking directly to the crankshaft of the engine and the propeller is unprofitable: too high engine speed do not allow to use aredigital optimally. To...