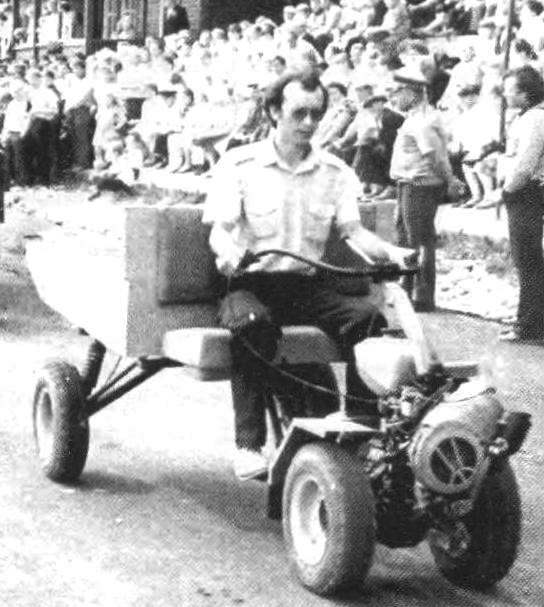 I am a reader of "Modeller-designer" for nearly three decades and twenty-five years engaged in technical creativity. Over the years, made a lot of homemade designs, including presented behind tractor with a trailer (I have it already the fifth under the account). He is also about two decades, but working so far. The power unit of the cultivator, from scooter "Vyatka-Electron". Its main feature is that it has no chain and belt transmissions, the engine is connected to the reverse gear the propeller shaft of his own design. The speed of the walking tractor — 30 km/h, load capacity up to 400 kg weight 280 kg.
O. PESTOV, Kotelnich
Recommend to read
WINDOWS FROM EUROPE
The glass their hands. Scientists are constantly talking about global warming, but nature in winter so additional "tightening" frosts and blizzards, which casts doubt on this assumption....
ROCKET AND GUN "TUNGUSKA"
By the end of 1960-ies has increased its attention to the creation of highly mobile anti-aircraft army air defense short range, able to work as part of the advanced forces that could be...