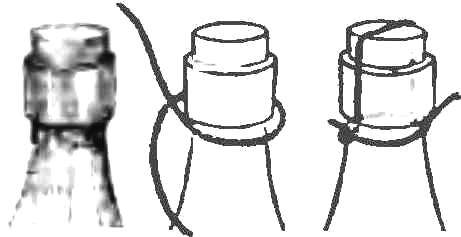 If you do not have a vial or bottle with a screw cap, and be sure to provide a "blockage guarantee" when transported, for example, acid or antifreeze in the trunk of a car or sunflower oil in a shopping bag, use cord: knotted proposed method, it will securely hold a conventional tube of any vibrations.
Recommend to read
WITH A PIPE — NO STAINS
No matter how carefully pour from the bottle the liquid or oil — hovering on the neck the last drop then runs down and stains the outer surface. This will not happen if I do this simple...
TRIANGLE TRUCK
If you don't have a truck to transport the suitcase, it can be easy to make it on their own. To a wooden plank (15Х10Х360 mm) attach two small wheels, and the other two straps (5Х40Х630...