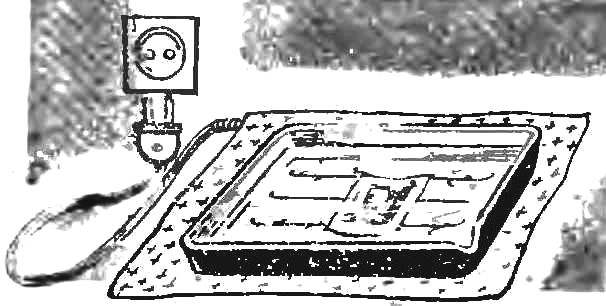 In photography, especially in color expression and of the press, higher than usual temperature of applied solutions, and to maintain it constant during the entire time of processing film or paper. Experiment with electric heater: with its help, if necessary using additional paper or fabric strips, you can find and to provide the necessary temperature mode solutions.
Recommend to read
INSTEAD OF DUCT TAPE
I want to share with the readers of "M-K" a small trick that often helps me when it is urgent for insulating wires and electrical tape no. Done in this case so I cut a strip from the...
BRAZED ALUMINIUM
Modernizing the conventional electric soldering iron, can safely be taken for soldering aluminum products, And the quality of the weld and the process practically does not differ from...