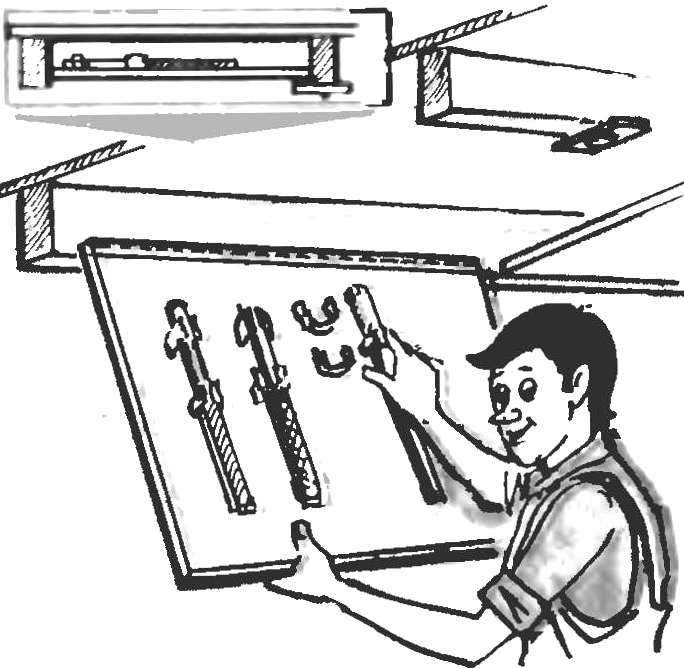 If in your workshop or garage is no place to neatly place the tools fix the spring clamps on the folding shelf. In the off position, the tool locks firmly turntable or special latches located in a comfortable place in the latter case, the regiment becomes a kind of safe, inaccessible to attackers.
Recommend to read
THE INSTRUMENTAL IMPROVISATION
Every GameSpy master keeps his tools in different ways. Most often just keep them in an old suitcase or a crate of parcels in a closet or in the attic, folded haphazardly. Here is a...
CLAMP FOR COIL
The wires of electrical appliances, having a large length, it is easier to keep folded in a coil. And to lock them in this position, you can make a special clamp. For example, from...