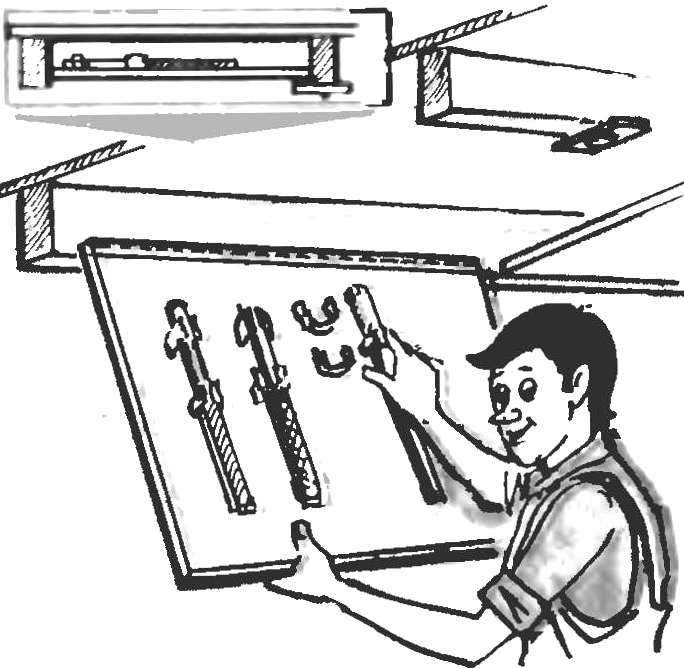 If in your workshop or garage is no place to neatly place the tools fix the spring clamps on the folding shelf. In the off position, the tool locks firmly turntable or special latches located in a comfortable place in the latter case, the regiment becomes a kind of safe, inaccessible to attackers.
Recommend to read
PRESSURIZATION — "MUSCOVITE"
On the roads of Russia today quite a lot of cars of foreign production. To feel confident in dense traffic and domestic car, sometimes you have to reinvent the wheel. Indeed, the idea of...
AND TAKE OFF YOUR SHOES AND PUMP UP
Remove the boots helps convenient device, which is a plate under the heel of the Shoe. To protect the heel from damage, sharp edges of the recesses should be rounded, sanded, and even...